Collingwood in Berlin 2017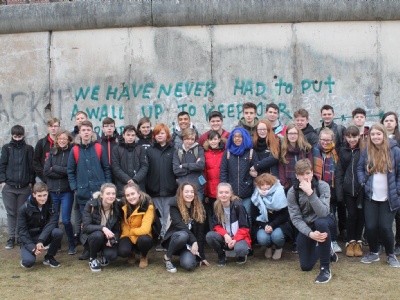 A group of Years 10 and 11 students spent four action-packed days in Berlin over the half-term holiday.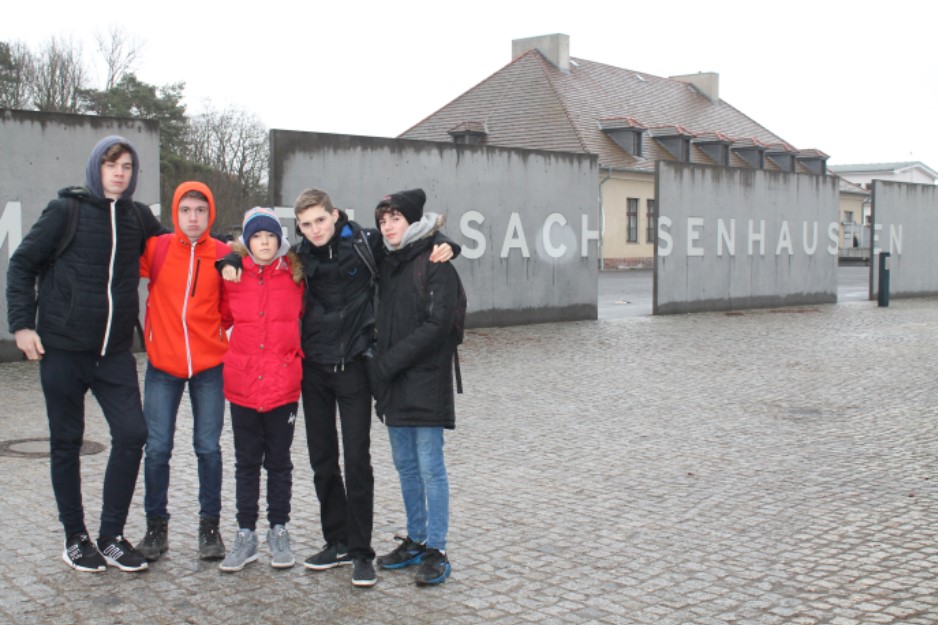 This was primarily a history-based trip, covering as much as possible of Berlin's turbulent recent past, but there was much more for students to experience, including tasting some German culture and meeting young people.
Students visited the Brandenburg Gate, the Jewish Holocaust Memorial, and all that the famous street "Unter den Linden" had to offer, climbed up to the Reichstag's Dome, saw the Berlin Wall as it was, had a guided tour of the former East German Interrogation Centre and prison (by a former inmate), travelled and toured the Sachsenhausen former concentration camp, visited a secondary school and talked to students in the Spandau district, and also, for some light relief, had some "team-building" bowling, a very pleasant and very German evening meal out, and most tried out the Berlin speciality, Currywurst.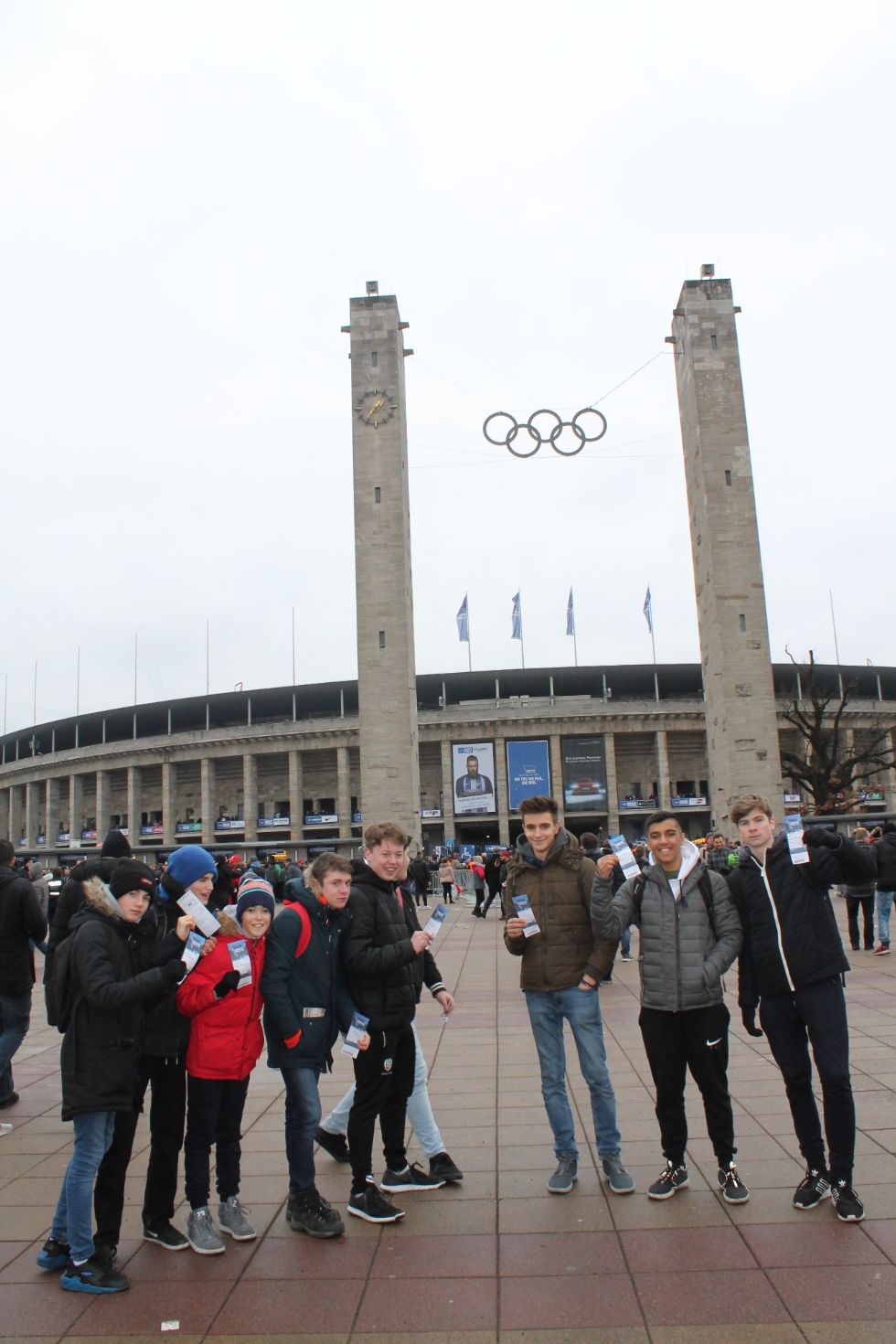 Ten die-hard football fans had the special pleasure, with 76,000 others, of watching Hertha BSC v the famous Bayern Munich at the Olympic Stadium (and forwent the shopping opportunity).
We had considerable value from our 72 hour travel ticket, using the underground train, the overground train, the bus and the tram, and came back nevertheless in one piece.
Mr Bunter, Miss Evans and Miss Chase wish to thank the students for their nice presents, and parents for their kind comments received upon return. The Spandau school were delighted with our students and can't wait for another visit!
Mr Bunter - MFL Department