Enterprise Days are a Great Success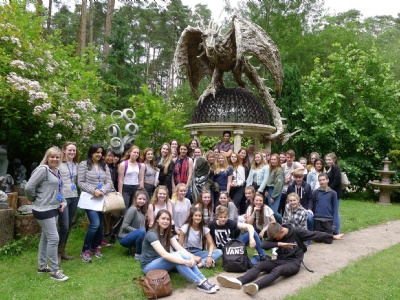 Students from Years 7-10 and 12 participated in various trips and activities over the course of our two July Enterprise Days.
A full range of engaging trips/activities were organised for our Enterprise Days on Thursday 7 July and Friday 8 July for students in Years 7, 8, 9, 10 and 12, appropriate to their age and maturity.
During my tour of activities, I thought an interesting starting point was to ask a few Year 12 students which Enterprise Day Activities they remembered best, during their previous five years at Collingwood. The London Trip and Science Forensics came out top, and these are activities still presented in our programmes. Meanwhile, I witnessed in the 6th form two sets of activities – one involving UCAS candidates and one for students seeking apprenticeships, presented by 'Futures First' including former Collingwood student Joanne Denny-Finch OBE. Will Dunford and Leah Mansell appreciated the session on writing Personal Statements, and were looking forward to practice interviews with Rotary members in the afternoon. Barclays Bank supplied some staff to speak with students, and I popped into a session where the grown up world of credit ratings was being discussed.
It is difficult to see how such useful and appropriate input could be delivered to our senior students other than an 'Away Day' allowed by Enterprise Days. In contrast, the Year 12s were looking forward to studying 'British Values' at Windsor Castle on Friday.
In J block, Year 8s were observed practising the recovery position, learning about asthma attacks, burns and all other areas required to become qualified First Aiders. "Such a useful qualification", said Alfie Elcome to me. Will and Joe, returning Year 11s, were happy to come and "give something back", as helpers with the First Aid sessions.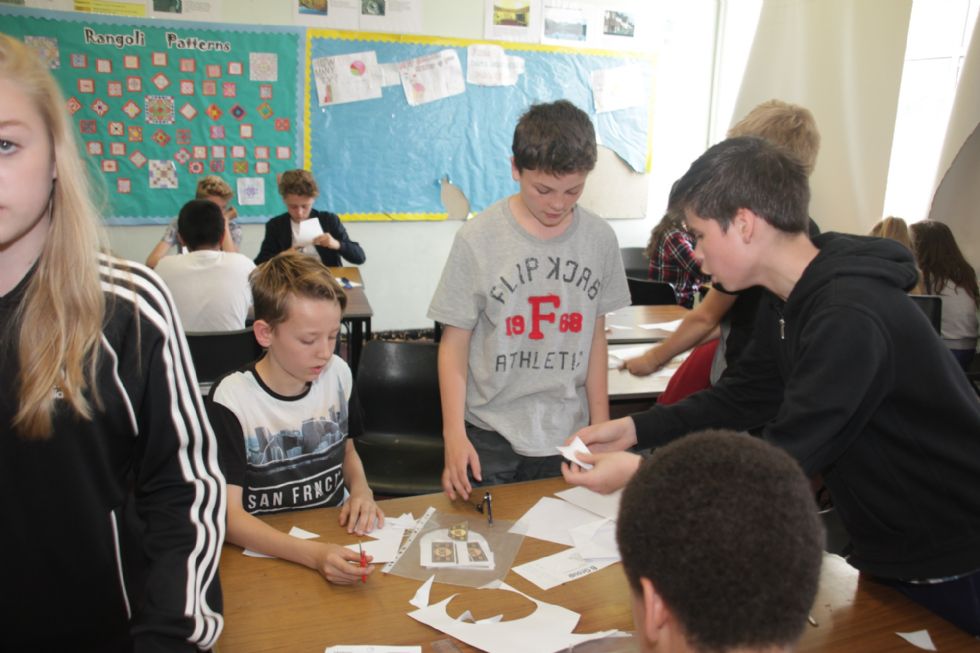 Other Year 8s were engaged in Maths activities, based on a 'countries' theme. The Japan room was engaged in origami, the France room participated in activities concerned with Le Tour de France, the Cuba room activities were centred around dance, etc. All very engaging activities! Joe Cooper commented how dance concerned concepts of rotation, symmetry and enlargement, to name a few.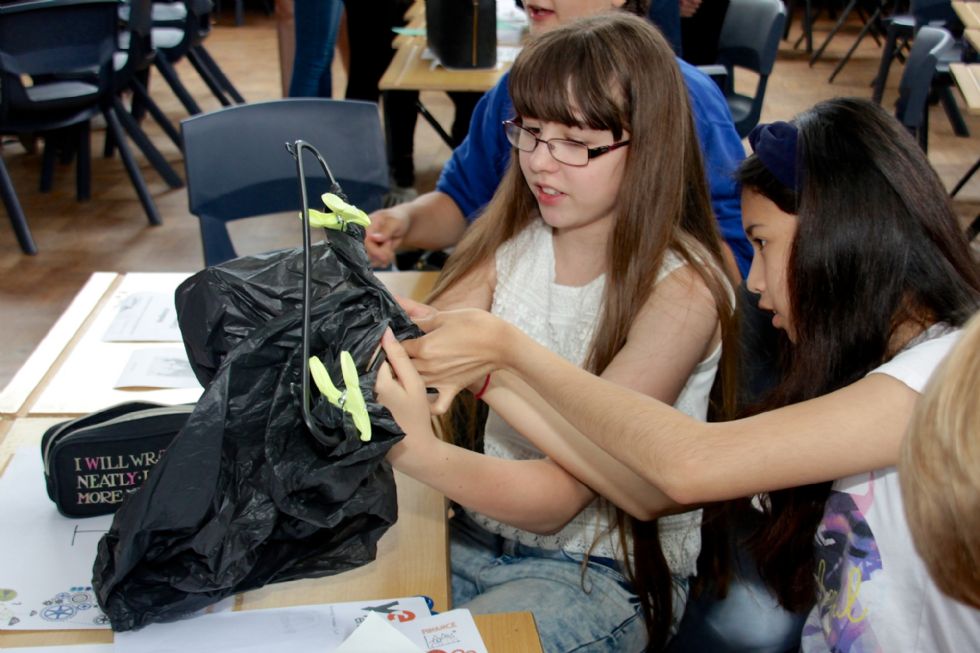 In the Kingston building, Year 9 students were enthusiastically embracing Young Enterprise activities, working as teams to present their ideas to the visiting Careers Group speakers. I witnessed 'Ahhshoe', 'a tissue for your feet' – a shoe to make walking comfortable for older people, whilst another company 'Stride' were designing a sports shoe with interchangeable soles. It would be interesting to see which of these many companies would appeal best to Lord Sugar at the end of the day.
Year 10 students were on the Sixth Form field, well occupied by Army staff and the exciting sports they brought with them: Tug of War, the 'Barrels and Planks' game, the special assault course and much more, all requiring teamwork. Christian Attree learned that he needed to "communicate more" to help out his team, but agreed it was also a lot of fun.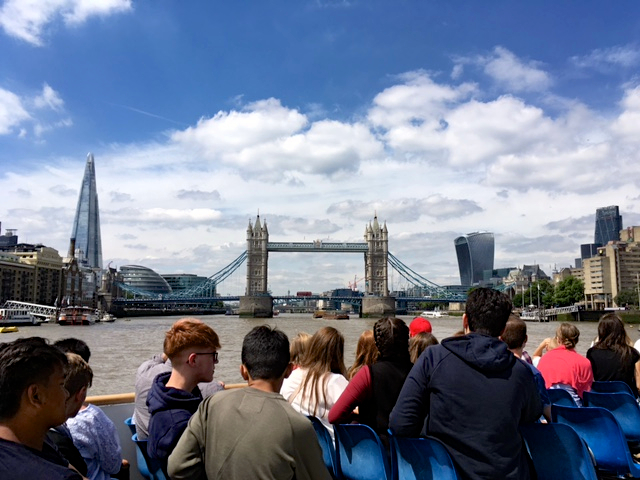 Apart from the activities mentioned above, half the students were off-site: the Year 7s at Portsmouth Historic Dockyard, and separately at Cuckmere Haven, Year 9s at the Science Museum and
Year 10s visited the London Eye, London Dungeons and took a Thames riverboat trip.
Year 10 students of Art and Photography spent the day at Farnham Sculpture Park – a good source of inspiration.
Thus completed two further days of study beyond the classroom! Grateful thanks goes to the many staff who took leading roles in organising these varied activities.
Mr Bunter - Enterprise Days Co-ordinator