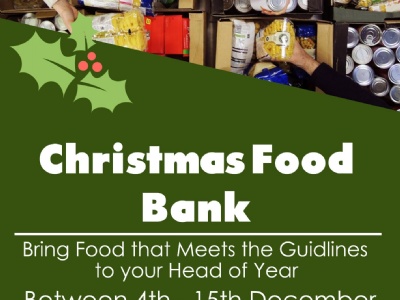 Charities Autumn Event - Christmas Food Bank
In this Autumn term, the Sixth Form's Charities Team really outdid themselves by executing a whole school food bank. Donations would go to the Besom in Camberley that's acts as "A bridge between those who want to give and those in need". In the weeks leading up to Christmas the charities team and many helpers collected food that students had gratefully donated, motived not only by the good cause but the reward for the winning year group: The year group with the most donated items gets their own mufti day! The donations were then ready to take down to The Besom to be made into Christmas Hampers for those who are suffering last Christmas. The Besom Group sent back a letter of gratitude to the college (Below) – a great achievement for our college.
A huge well done and thank you to Emma, the Charities Team and those who donated, you made a huge difference to someone's Christmas.