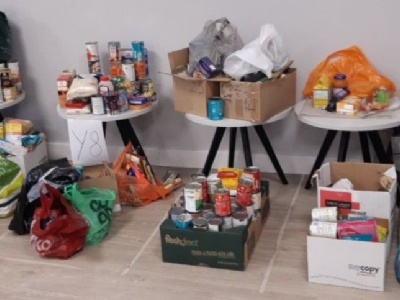 Sixth Form Christmas Food Bank 2021
The Sixth Form Senior Prefect Team support the annual food bank collection with donations from Collingwood College.
Message from SPT
Thank you so much for all of your year groups participation. Everyone should all be so proud of themselves for raising a total of 655 items to go to the foodbanks!
They've helped us help so many families this Christmas!
As promised, the year group that raised the most items would get a mufti day in the last week of the Autum Term.
The results are as follows;
1st place: Year 7 - 210
2nd place: Year 8- 196
3rd place: Year 9- 142
4th place: Yr10/11- 107
Well done to Year 7 and thank you to everyone who donated. All items will be collected and taken to Camberley Besom, St Paul's Church on Wednesday 15 December.
Merry Christmas!