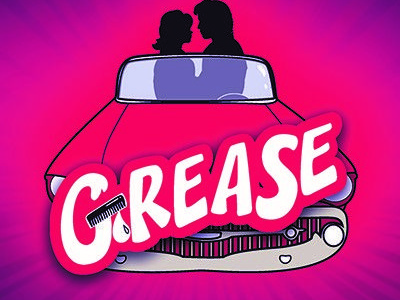 Niamh Payne stars as Rizzo
On Thursday 20 and Friday 21 October 2016, COmotion Theatre School put on a production of Grease at Camberley Theatre. Billed as a "fantastic feel good show". Featuring hit songs such as 'You're the One that I want,' 'Grease,' 'Summer Nights' and 'We Go Together' it was guaranteed to be a toe tapping night of musical magic! The production included sixth form student Niamh Payne, who played the rebellious Betty Rizzo.
Niamh has been a dancer since the age of two and has performed in productions every two years with her dance group. However, it has only been in the past few years that she has been acting. Since joining the COmotion Theatre School she has been in two productions; last year's Beauty and the Beast where she played Cogsworth, and now Rizzo in Grease. Niamh is eager to perform once again and it has been confirmed that the next show will be Hairspray so she is going to try and gain another role. Niamh also had a role in Collingwood's Bugsy Malone and has stated that she "loved the community it created and how much fun it was to perform." She has been taught drama by Miss Roberts during her time at Collingwood.
I asked Niamh what her favourite thing about acting was, to which she replied "The fact I can be whoever I want to be. The fact that I can step into a character's shoes and put my own spin on it is probably the best part for me… I would love to pursue acting but it's such a tough industry to get into. I will probably stick with amateur productions but I won't be getting off the stage anytime soon!"
COmotion Theatre School is located in both Bagshot and Englefield Green, and offers foundation training in acting, dancing and singing. Their annual musical productions at the Camberley Theatre never fail to impress as the students wow their audiences year after year! www.comotiontheatreschool.co.uk.
Interview & Article by Laura Brooks - Deputy Head Girl (Barossa)