Courses Offered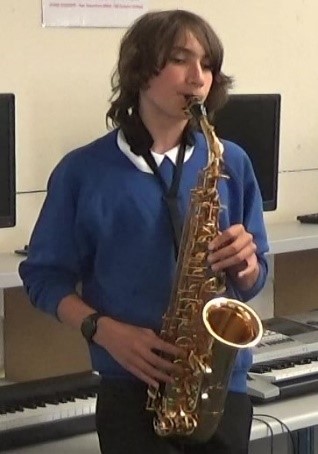 The Team
Miss K Pugh (Head of Department), Mrs Valu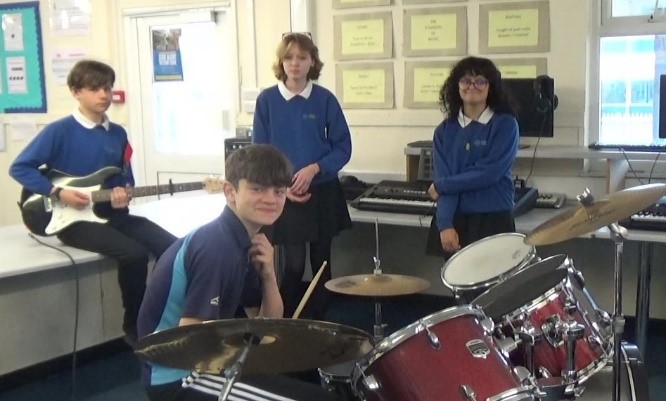 Key Stage 3 Curriculum
In Years 7 and 8 all students follow a broad curriculum that develops them as musicians by working in pairs, small groups and whole class ensembles – playing, singing and composing music. Students learn to read and write music in a variety of ways and develop their understanding of musical notation. Music technology is used to develop skills in composing further, including composing in current contemporary musical styles. Listening to music also develops students' understanding and a variety of pieces are included from different styles and genres.
Key Stage 4 Curriculum
Arts Award – Silver
In Year 9 students are able to select this subject for their one-year option. This course builds on all the musical skills learnt in Years 7 and 8 and is available to everyone. The Arts Award course is practical, giving students the opportunity to learn new pieces of music and develop their composition skills further in styles of their own choice. The course includes a project on a Musical Career such as a 'Performer' where students research their favourite band or solo artist. Students complete 'creativity' and 'leadership' modules. They create music as a composer and develop the following skills: organisation, resilience, confidence, planning and reviewing.

GCSE Music
In Years 10 and 11 all students are able to study GCSE music. It is a good option for those who have completed the Arts Award in year 9, and for those wanting to continue with their study of music who chose another option in Year 9. Students develop their skills further in Performing, Composing and Listening. Performances can be vocal for singers or instrumental for keyboard players, guitarists and instrumentalists of orchestral or world and folk instruments. Students choose their own style of music to perform and compose. Music technology is used extensively to develop composition skills. Students also learn to analyse music from various styles and musical genres including Instrumental Music, Vocal Music, Music for Stage and Screen and World Music.