English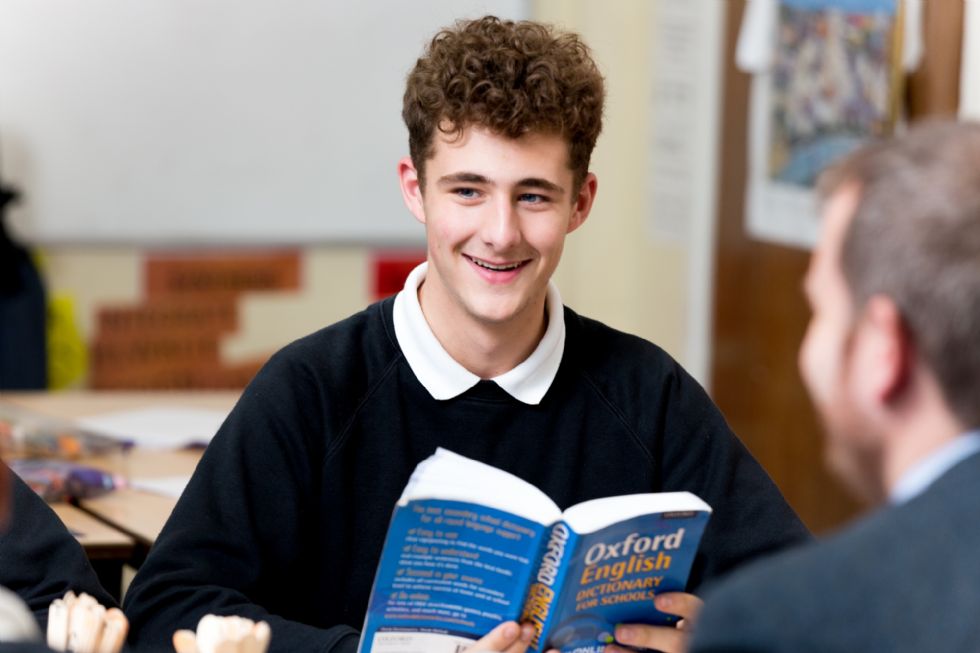 Head of Department: Mrs R Woods
Introduction
The overriding intent of the English Department at Collingwood is to provide a curriculum that is engaging, enjoyable and empowering. Our key aim is for all students to enjoy their experience with us. As a core subject, we see some students on a daily basis, so we must ensure that we are stretching young minds with content that is interesting and informative. In an ever-developing and fast-paced world, we want students to understand the context in which they live, and we aim to do this through the exploration of Language and Literature.
In Year 7, information handling skills are reinforced through introductory literacy courses in the library where all students will be shown how to use the library facilities. It is the department's goal to ensure that all students develop their reading skills, even those for whom reading is not a pleasure! Reading is a real passion of ours, and we are always searching for new ways to bring reading to life, including competition and charity funding.
We study one novel, play and a selection of poetry in each year with additional non-fiction texts. We cover both reading and writing skills, as well as developing our communications skills through drama and speaking and listening.
We enjoy success in all key stages. Last year, we achieved 83% and 84.5% 9-4 in Language and Literature GCSE respectively. It is our aim that all students leave with at least a pass in our subject.
Facilities and Resources
The English Department has a suite of rooms based in Kingston building including an intervention room and a newly refurbished computer room.
All classrooms have state-of-the-art whiteboards, visualisers, mini whiteboards and dictionaries, and we welcome the use of mobile phones in the classroom for educational purposes.
We expect all students to come equipped to lessons with their Super 7.
Please click here to view our Recommended Reads for Students.