Collingwood Students Debate at Eton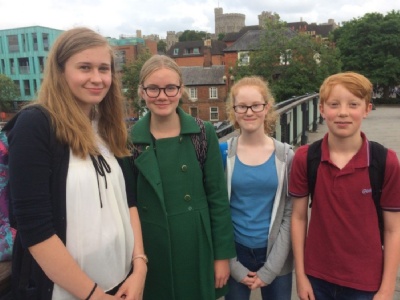 Collingwood College debaters ended the year with a stunning day of debating at Eton College last Saturday 24 June.
Our two novice teams, who have never competed together in a competition, competed against teams including sixth formers from top state and private schools throughout the south east.
Our A team achieved the unthinkable by making it to the semi-finals against Westminster and Dulwich College in a highly technical debate about enforcing quotas of ethnic minority teachers in schools. The greater experience of Westminster did eventually make the difference and we did not make it to the grand final.
Huge congratulations to our students who debated with great zeal in three British Parliamentary debates throughout the day on very difficult topics, without the help of their coach.
Collingwood A – Madelief / Millicent (Year 10s)
Collingwood B – Dylan / Emily (Year 8s)
Mr Baird - English Department