History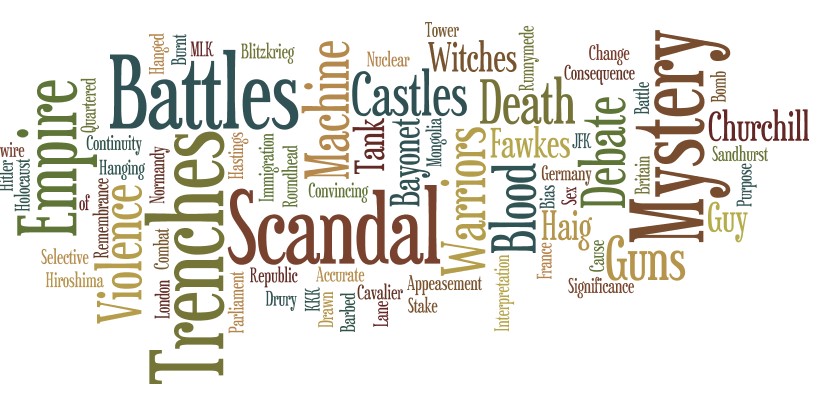 The Team
Mr C Magness (Head of Social Sciences), Mrs C Cooper, Miss J Cousins, Mrs N Gibbons and Mrs C Ospina, Mr D Tulip
Introduction
Our History course provides students with an understanding of the significant events throughout a broad time period and allows students to find out more about real life issues and how society has developed over time. All members of staff teach at every level and standards have consistently remained high. History is a compulsory subject in Years 7 and 8 and it is a popular option at GCSE taken from Year 9.
The course develops excellent written and verbal communication skills, whilst finding out about key aspects of the past.
We aim to deliver lessons that are
Engaging
Active
Thought provoking.
Lessons will encourage students to:
Use the latest technology to research key areas of the past
Use debate and discussion to drive focus learning on specific areas and encourage students to voice their opinion in a friendly and open environment
Learn through paired and group work and use co-operative learning
Emphasise learning through role play and active learning to engage with the past.