Citizenship Education
Democracies need active, informed and responsible citizens; citizens who are willing and able to take responsibility for themselves and their communities and contribute to the political and legal process.
How is it taught?
In Citizenship, we aim to deliver lessons that are lessons that are:



Active: emphasising learning by doing
Interactive: using discussion and debate
Relevant: focusing on real-life issues facing young people and society
Critical: encouraging young people to think for themselves
Collaborative: employing group work and co-operative learning
Participative: giving young people a say in their own learning
What is taught in Key stage 3?
Citizenship is taught in 2 x 1 hourly lessons per fortnight.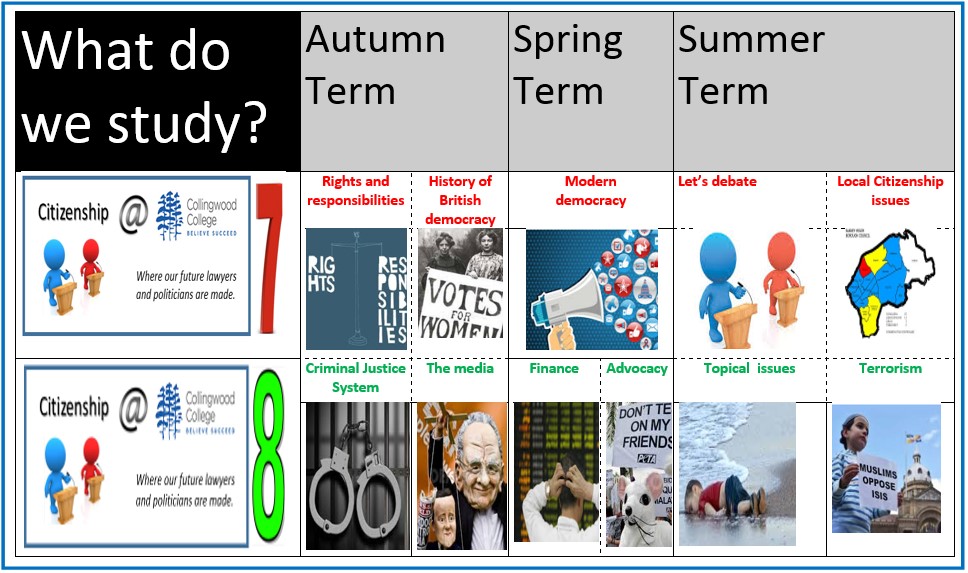 GCSE Course
All students have the option of continuing Citizenship as a full GCSE course from Year 9, with three new classes commencing during the 2017-2018 academic year.
What are the aims of the Citizenship Studies GCSE?
GCSE Citizenship Studies is a Humanities subject that aims to motivate and enable young people to become the lawyers, politicians, community organisers and law enforcement officers of the future. The course will particularly interest students that are adept at debating issues and take an interest in topical news. The course is designed to equip candidates with the following knowledge and skills that are considered essential by higher education and employers:
Know and understand how parliamentary democracy operates within the UK and how government works.
Know and understand the relationship between the state and citizens.
Know how laws are made and enforced and debate some of the most contentious legal issues in the news today.
Know the role and operation of the Criminal Justice System and evaluate its effectiveness at preventing crime.
Know and understand how taxes are raised and spent by governments and evaluate the effectiveness of how Governments spends taxpayers' money.
Think deeply and critically about a wide range of topical political, social, economic and ethical issues being decided by politicians today.
Critically evaluate the strength of evidence and bias of information presented by politicians and pressure groups.
Contribute to verbal debates by demonstrating understanding of different viewpoints whilst justifying own conclusions.
Influence and liaise with politicians and community groups to effect change in the community.
What is studied?
There are two examinations:

How is it assessed?
The examinations are designed to be inclusive, in that there is a selection of shorter questions that enable all to succeed in achieving a GCSE followed by challenging source-based and extended writing questions to ensure academic rigour. Here is a sample of typical questions: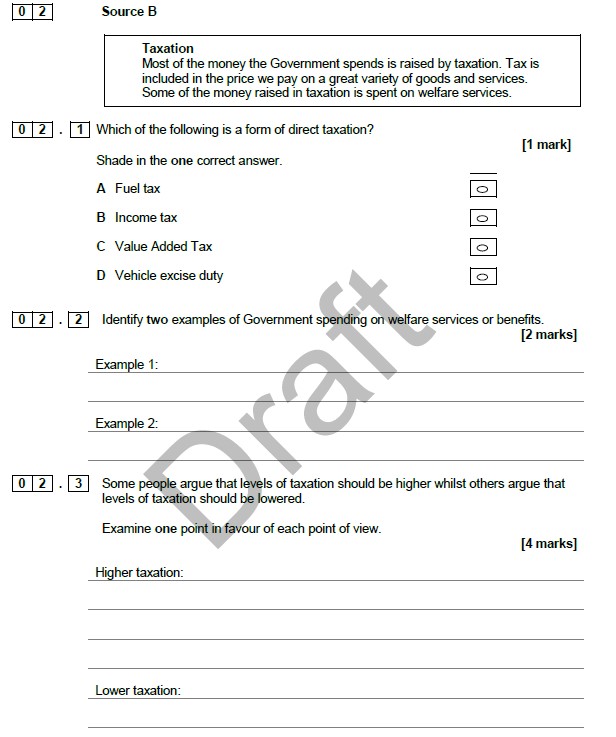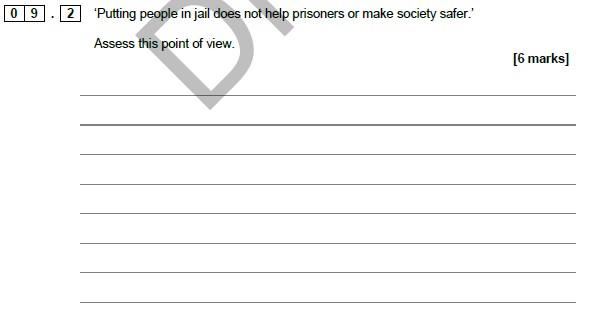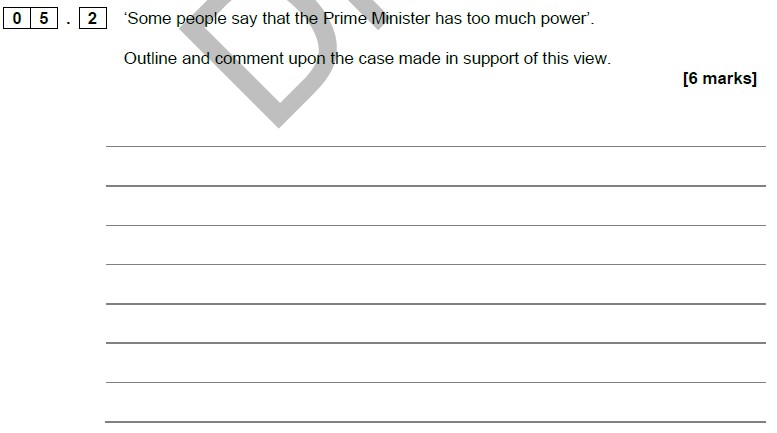 Career Opportunities and curriculum links
Citizenship Studies builds essential subject knowledge for those considering a career in Law, Politics, Media or law enforcement and is extremely helpful for any students wanting to study Law, Criminology or Politics at further education.
The following jobs are directly relevant in terms of the knowledge and skills required to Citizenship Studies: Lawyer, Barrister, Police Officer, Paralegal, Legal Secretary, Probation Officer, Humanities Secondary Teacher, Civil Servant, Local Councillor, and any role involving community organisation.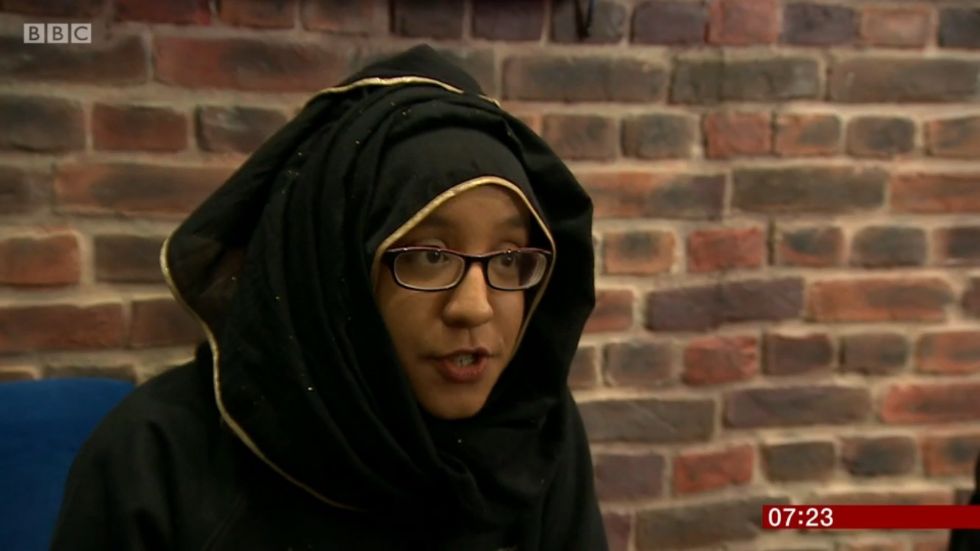 One of our Key Stage 4 students has been elected onto the Youth Parliament and as such is occasionally interviewed for her views.
GCSE Active Citizenship Projects
Post Citizenship GCSE – Student Profile:
I'm moving on to further my education in economics. Citizenship has really given me a widened perspective on the impacts small decisions will have on different masses of people. It opened my eyes towards the world around us and how we're all interlinked. Learning about politics and participation will certainly help me in both my future education in terms of knowing how laws are made and enforced. I have also learned about the processes of making change happen in a democratic society. Sivany Vasanthakumar
For more information contact:
Mr C Magness – Head of Social Science
c.magness@collingwood.surrey.sch.uk