Collingwood Students Compete on BBC2's Robot Wars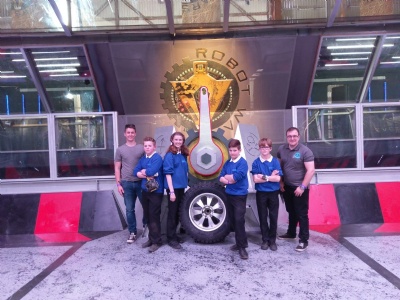 Watch our students this Sunday (5 November) at 8.00pm on BBC2 as they compete with their machine, Track-tion!!
For the past year, a team of Collingwood students have been designing and building their own machines as part of the Robot Wars Club set up by Mr Thomas. Mr Thomas has competed in each of the series since the show was rebooted by the BBC in 2016 with his robots Shockwave and Aftershock. Both of these machines managed to reach the grand final before receiving damage from the current champion - Carbide.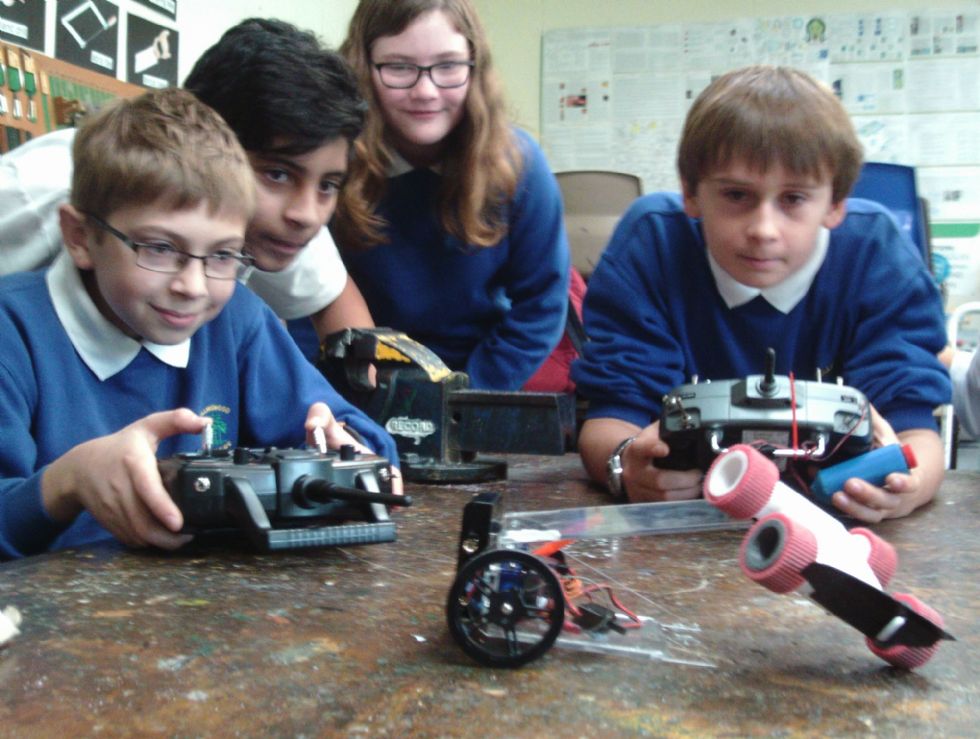 As part of the club, 20 students from Year 7 to Year 10 have been working on a series of robots from the tiny antweights (which fit in the palm of your hand) to the 110 kilogram heavyweight machines which feature on Robot Wars. The smaller machines competed in a tournament within the club to see who had built the toughest, most destructive machine as well as who had the most driving skill.
Using the design skills learnt by building the antweight robots, the club was able to design a brand new heavyweight machine and apply for the tenth series of Robot Wars. After much debate and countless ideas, the team settled on the design for Track-tion - a tough, heavily armoured machine with tank tracks to drive it and a large crushing claw to inflict maximum damage to the opposing robots. The concept was created by taking the students' hand drawn ideas and converting them into a fully computerised design which could be sent for selection by the production team. Within a couple of weeks, the production team phoned and revealed that Track-tion had been accepted for the show!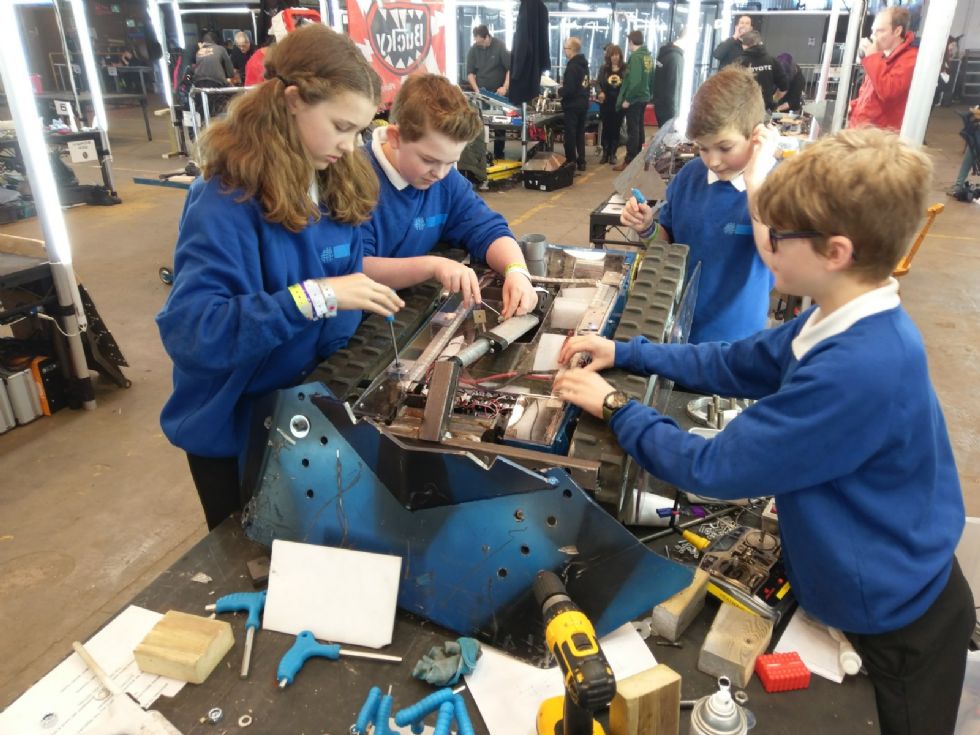 Track-tion went from a computer concept to a battle-ready machine within just 3 weeks! The students worked tirelessly to prepare the machine and it was still being painted as it was being packed in its crate to head to Glasgow for filming! The club elected four students to represent the College at the recording of the show - Dan, Anna, Marcus (from Year 9) and Ben (Year 8). At the start of May, all four students travelled to Glasgow to film the biggest fighting robot competition in the UK.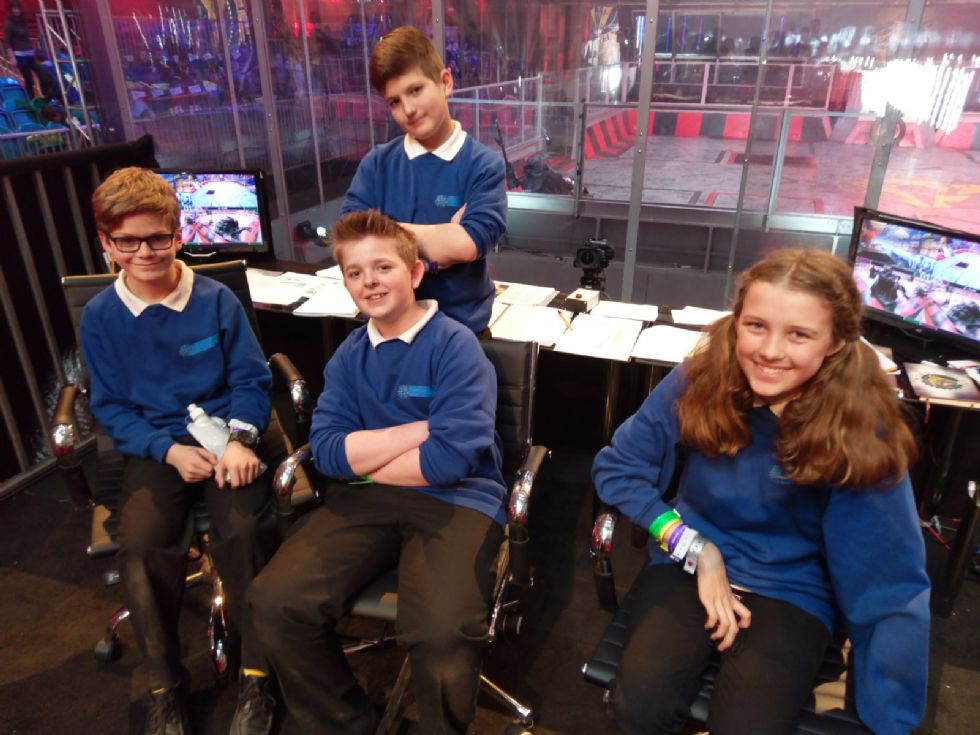 Track-tion sailed through the technical checks and the team recorded all of their initial interviews before taking to the arena for the first time. At this stage we cannot reveal how they did but can reveal that Track-tion and the team from Collingwood will be appearing on Episode 3 of the new Robot Wars series on Sunday 5 November at 8pm on BBC2.
Mr Thomas - Technology Department