Art Students Visit Kew Gardens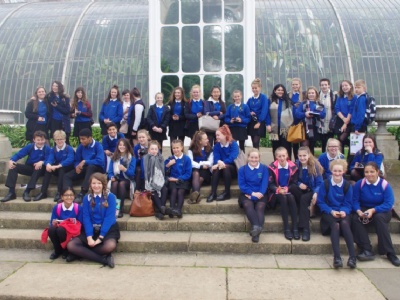 At the start of each academic year the Art Department organises trips which support students' coursework for GCSE.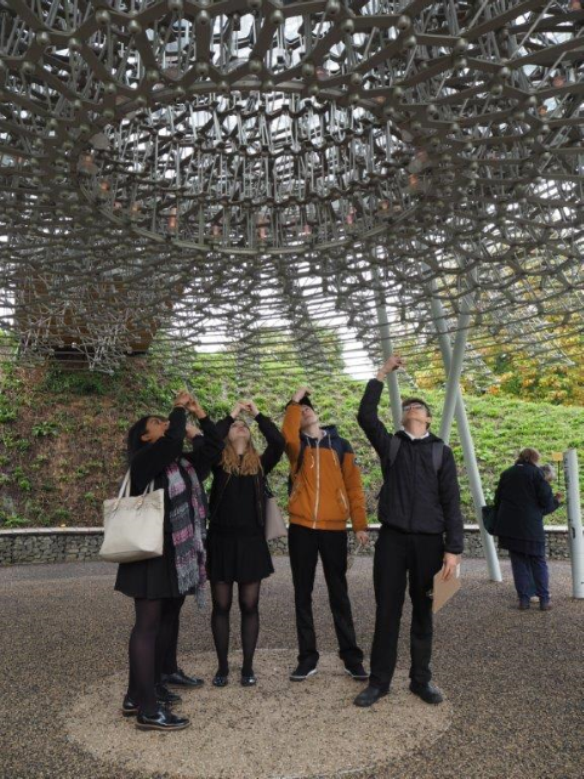 This term, Year 9 students studying the 3 year GCSE Art, Craft and Design course and Year 10 students studying the 2 year GCSE Art, Craft and Design course visited the Royal Botanic Gardens at Kew.
Students had an enjoyable fast-paced day taking photographs to record valuable primary research for their Natural Forms coursework unit.
They visited the Marianne North Gallery, the Palm House and the Princess of Wales Conservatory, where a few students spotted one of the resident water dragons. Students also had the opportunity to photograph a number of sculptures around the gardens as part of the Sculpt at Kew exhibition.
The highlight of the day was our visit to The Hive – an impressive multi-sensory installation designed by Wolfgang Buttress originally designed for the Milan EXPO in 2015. Wolfgang drew inspiration for the latticed structure from Dr Martin Bencsik's research into bee vibrations and communication patterns. Hundreds of LED lights on the structure glowed and a unique soundtrack hummed and buzzed around us in response to the real-time activity of a bee hive at Kew.
We look forward to seeing the work generated from our visit and have now fully recovered from the 9 km walk!
Mrs Judd - Art Department