Students Enjoy Enterprise Day Activities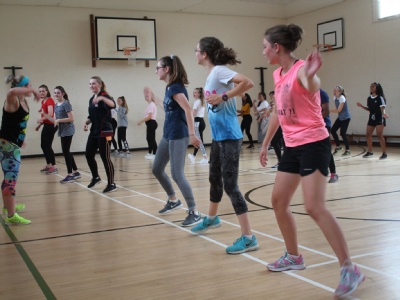 The July Enterprise Days once again offered a range of activities for Collingwood students, all off timetable, on Thursday 5 July and Friday 6 July.
In College, most Year 8 students completed their First Aid qualifications and engaged in a variety of Maths activities. Another group of Year 8 students were on the annual residential trip to Tirabad, Wales. For one day the PE staff had half of Year 10 and pursued alternative sports like Zumba, Ultimate Frisbee and Lacrosse. Some Year 10 students committed themselves to Music activities.
Year 12 students completed a University Visit to Royal Holloway and also explored British Values at Windsor, whereas the Artistic/Photographic Year 10 students visited a sculpture park near Goodwood. The sporty Year 10 students explored the Olympic Park in East London.
Year 9 students enjoyed the Science Museum, Big Bang exhibition, and also a large number visited Shakespeare's Globe Theatre for the first time. The English Department also had good numbers engaged in Debating in College, partially run by Debating Society students.
To complete the picture, Year 7 students visited Cuckmere Haven with the Geography Department and on the second day, courtesy of the Business Department, participated in another new Collingwood activity – Kidzania at the Westfields Shopping Centre in West London.
Thursday and Friday were extremely challenging with the heat of both days, and great credit and thanks go to the staff in organising and delivering these activities. There were an amazing variety of activities this summer, both in and out of College.
Mr Bunter - Enterprise Days Co-ordinator