Year 9 Student Receives Surrey Student Librarian of the Year Award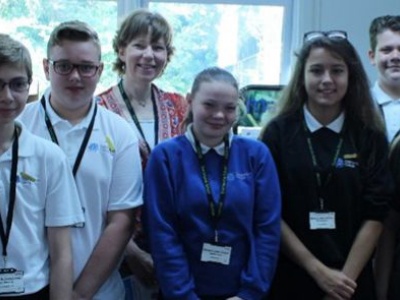 On Friday 29 June 2018, five Collingwood students were nominated to attend Tomlinscote School for the Surrey Student Librarian Conference where eight other schools also participated.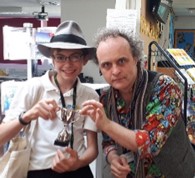 The day was packed with activities, book signing, workshops and games. Also, throughout the course of the day we had the privilege to meet with three authors: Emily Thomas, author of the book: 'Mud', Lorna Windham who held a skype session with the audience and Andy Robb who gave a very entertaining presentation.
The highlight of the day was the Surrey Student Librarian of the Year Award, which all of the student librarians attending the conference were nominated for. After a judging panel (including authors Anthony McGowan and Andy Robb) had read all the interviews written by the student librarians, they decided to nominate our very own Callum of Form 9F, as the Surrey Student Librarian of the Year.
Overall, it was an amazing day enjoyed by everyone who attended and we are all very proud of Callum.
Mrs Teissonniere/Ms Blay - Library Co-Managers