We Really Rocked the House at our 2019 Production!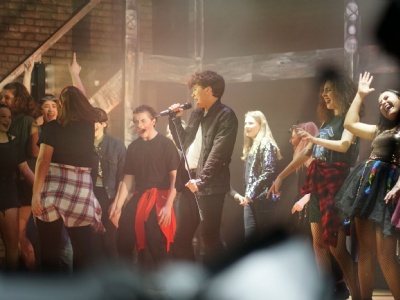 Collingwood's We Will Rock You cast and crew wowed audiences at last week's performances.
The cast of We Will Rock You put on four magnificent shows last week which included a matinee performance to Hammond Junior School children on Wednesday 27 March.

Many congratulations to all the cast, crew and band. We are so very proud of your hard work these past 4 months. Audiences across all performances were in awe of your talents!!
Please look out for a full montage of photographs in the first newsletter edition after the Easter break.

Mrs Valu, Miss Angell and Mrs Marden