Year 7 Students Run for Resources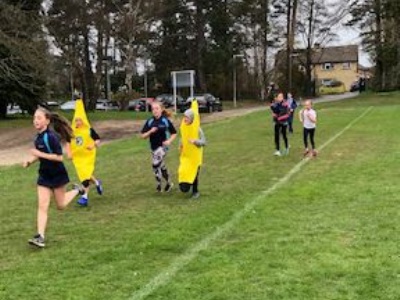 Year 7 students raise funds for the PE Department.
Year 7 students took to the track on Wednesday 27 March, sporting outrageous fancy dress, having raised sponsorship money for the PE Department's annual Run for Resources event. The event was a huge success with some students achieving nine laps in less than 40 minutes. Others valiantly undertook the three-legged approach while some practiced their football and rugby skills on the way round. Great weather, dance music and smiles all round.
A massive thank you to all the Year 7's for their fundraising efforts, which we will publicly celebrate in May when we draw the prizes for the iPad and shopping vouchers.
A reminder to students to collect sponsorship money safely with friends and to inform parents and carers of where you are and what you are doing.
When making sponsorship contributions simply use ParentPay by Wednesday 1 May.
Well done Year 7!
Mr Beer - Head of PE Department