Year 11 Students Visit Sixth Form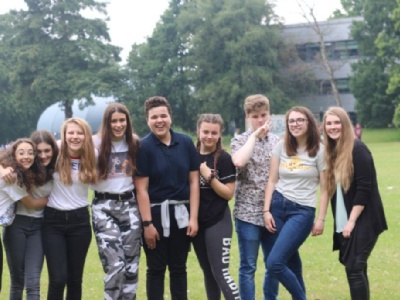 Students get a taster of Sixth Form life.
On the morning of Tuesday 25 June Collingwood Sixth Form welcomed the potential new Year 12 students as they started their Sixth Form journey. They kick-started the day bright and early with some team-building activities and prizes.
As the day progressed all the students went outside and took part in numerous entertaining activities organised by our very own Sixth Form Senior Prefect Team – with fun games such as wink murder and a pillow fight, and skill-inducing activities such as the human chair and human knot.
With an overall prize-winning team at the end, the students really enjoyed their day of team-building and getting to know the Sixth Form team.
A successful end to their term as Year 11 students and a hopeful start to the beginning of Sixth Form life. A wonderful day and we very much look forward to seeing lots of smiling faces return in September!
Hannah Doherty - Year 12 (Culture)