Year 11 GCSE Art and Design, and Photography Students Visit Tate Modern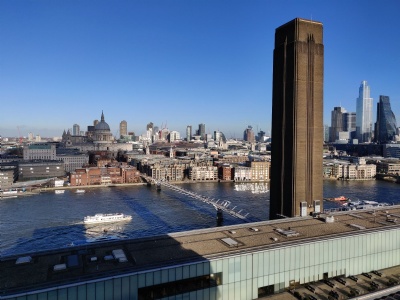 At the start of the Spring term the Art Department organised a trip to Tate Modern, London to support Year 11 students in their GCSE Art & Design and Photography exam unit project, which started in January.
Students had a busy day using cameras to investigate and collect valuable research to inform their individual response. They had the opportunity to look at famous art work first hand and capture stunning photographs of the city and artworks in the gallery.
All the Collingwood Students were exceptional in their approach to working in a busy public setting and were true ambassadors for Collingwood College throughout the visit.
Mrs Goodall - Head of Art Department