Red Carpet Rolled Out for Students' Achievements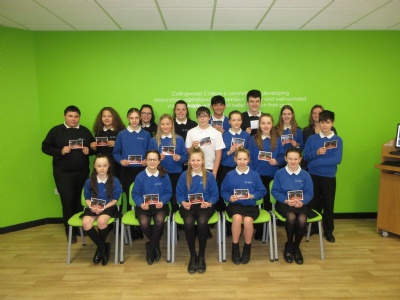 On Wednesday 5 February students' achievements were celebrated at the half-termly 'Red Carpet' event.
The Principal's special award is given for successes in various activities.
All the students received 25 praise points for this award. A full list of awardees can be viewed in this week's newsletter.