Students' Achievements Celebrated at Special Evening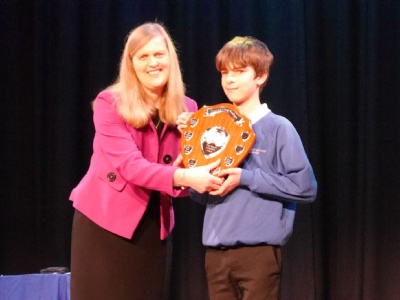 On Thursday 26 January, a second celebration event took place in Kingston Theatre. Teachers, SLT, Governors of the College and even the Mayor of Surrey Heath, Cllr Helen Whitcroft, presented awards celebrating the successes and achievements of our students throughout the evening.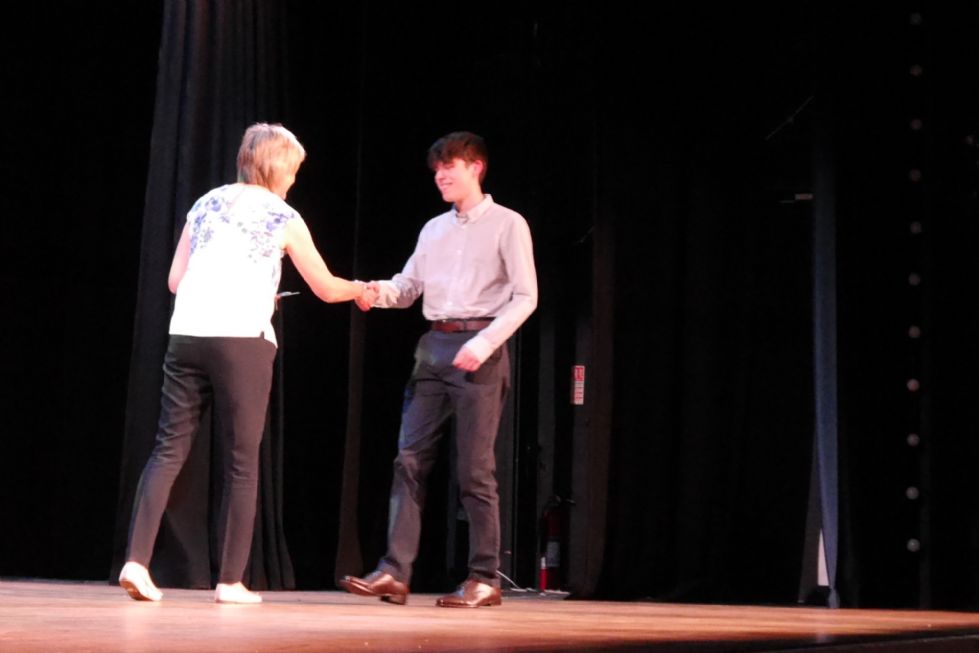 Students were recognised for outstanding sporting and literacy achievements, their leadership skills, outstanding GCSE performances, academic excellence and making outstanding progress in their learning whilst an audience of proud parents looked on. The College welcomed Mr and Mrs Hempson to College to present the Syd Hempson Award for Creativity and Miss Watling awarded some of our special awards honouring students' resilience and overall contribution to the College.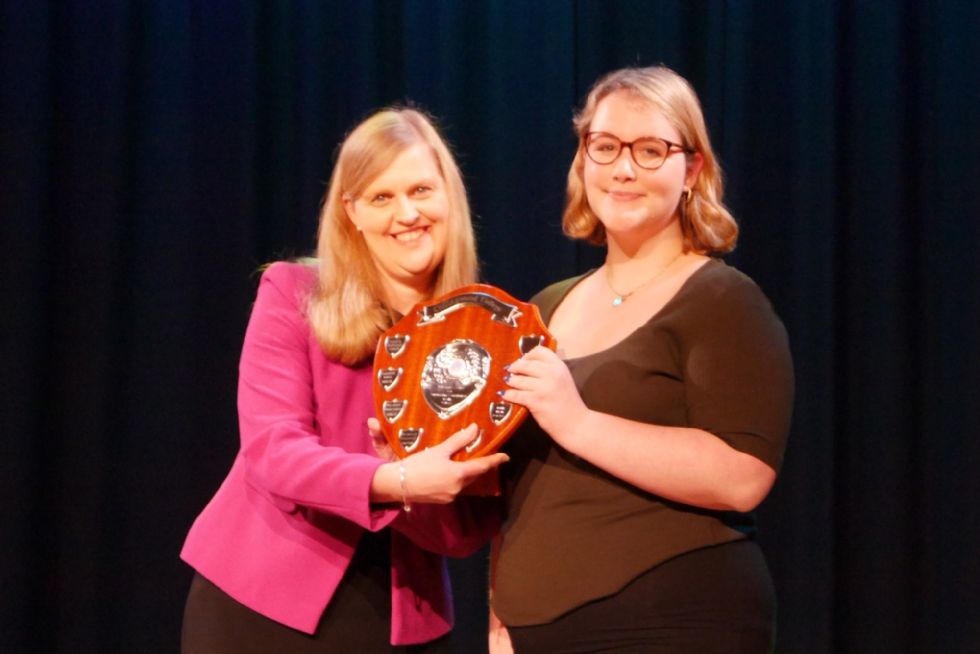 The Head Prefect at Collingwood, Charlotte Morris, and Deputy Head Prefect, Heidi Perkin, were fantastic Masters of Ceremony for the evening. They were also joined by Jake Pang, another Deputy Head Prefect, who did a brilliant job handing out awards to each presenter. Head Girls Lexie Coster and Sophie Cherry proved an excellent asset in aiding the smooth running of the event and Luca Ward for capturing the event on camera. Special thanks to Mrs Valu, Venushi Kalubalage in Year 11 and Archie Mynott in Year 10 for making the event look and sound so good.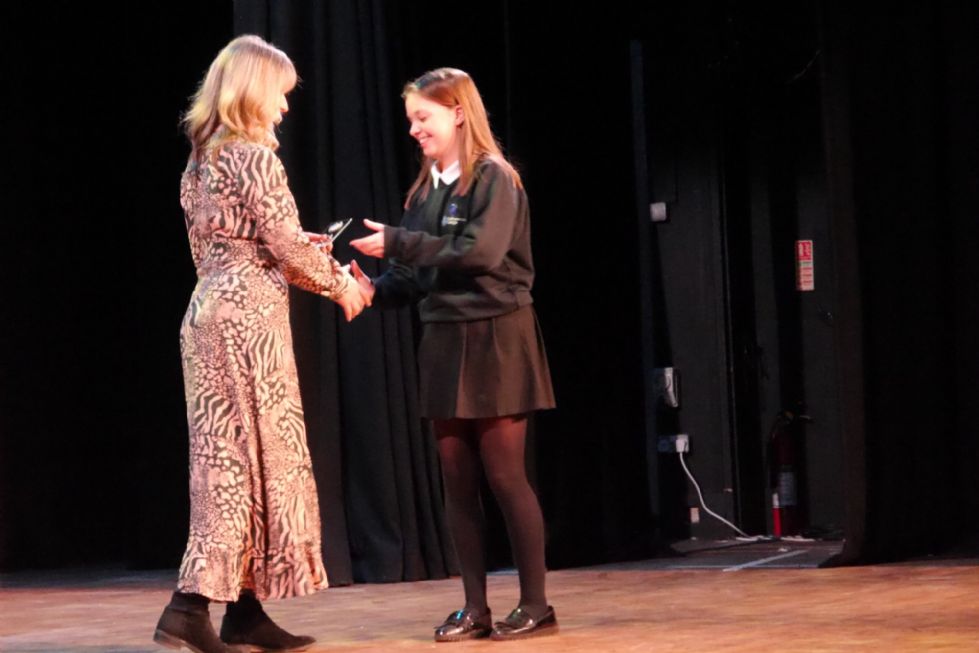 The awards were interspersed with some outstanding student reports and performances.
Three of our music students took the stage to tell us about their experience taking part in a Army Brass Band workshop. Owen Flude, Freya Moran and Ben Harth spoke eloquently about what they gained from the experience and the activities that they took part in during the day. It was lovely to hear about yet another activity that is offered to our students here at Collingwood.
Ryan de Ruijter also gave an outstanding performance on the piano captivating his audience with an Einaudi piece. Following this, Leah Hall sang a number from our upcoming College production of Six accompanied by Jake Pang. Both of these performances are testament to the talent that Collingwood students have, and it was fantastic to be able to showcase this at the event.
This was an excellent event where we could all come together to recognise our students. Our pride for all of our students' success is key in the College community and ethos, and we were delighted to be able to celebrate this formally and publicly.
Miss Angell - Head of Media Studies