Status Racing News ..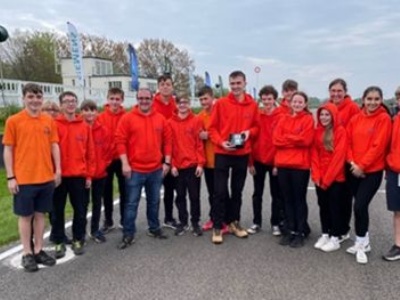 Since the last news item, a lot has happened in the world of Status Racing.
Here are some of the highlights:
The new team members have made a brilliant start and are making lots of positive contributions in sessions and on race days

Status Quattro has had a full electrical overhaul, new brakes and improved wheel and steering alignment to enhance its race performance

Status Quo rebuild has finished to reduce its weight to improve its endurance and speed. Watch this space for more developments

New team wear has arrived, and we look smart and professional

Won two Engineering awards at Mallory Park and Goodwood, impressing the judges with our student-led teams, passion for design evolution

Both cars have raced well and good consistent driving

Our Instagram and Facebook page are gaining new followers daily.
Race Update
It has been a quick turnaround, two race meets in six days. Mallory Park race circuit was our first meet this season. Our new teamwear and all the hard work preparing the cars and team was instantly noticed by our parent spectators. Both cars performed well, putting down some good lap time and swift driver changes. On Sunday, the team headed to historic Goodwood. There were many highlights: the performance of both cars in practice and during Race 1. Our pitstops are getting better and better, slicker and slicker. Our overall performance and experience are improving – the future is looking bright!
Jack, Senior Engineer: "Goodwood was a good learning experience where we have been able to take away a range of skills to solve unexpected problems as we head into the next race at Lotus."
Sponsorship and Fundraising
Racing is an expensive business; our cars are competing against other teams with much larger budgets than ours. As you may recall the student leadership team successfully secured partial funding from the College which was amazing. However, to perform at the top level, we have discovered we will need to continue to develop both our cars, which will involve time, teamwork and money. We are seeking sponsorship from local businesses to help us to continue this journey of development in order that we are able to race competitively. We would be interested to hear from you! Please do get in contact.
Next race: Lotus Heat (Hethel, Norfolk) – Sunday 25 June
Mrs Alley-Mohindra - Design and Technology Department