Sixth Form Revue is a Huge Success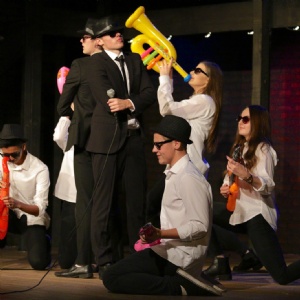 On Thursday 22 October and Friday 23 October our Sixth Form students REALLY put on a show as the 'Revue' unfolded.
A large group of our students showed their creative flair as a variety of sketches and performances were put together. A great deal of hard work, from the backstage, lighting and sound crew to the cast and performers themselves, culminated into two extremely enjoyable evenings.
During the evening many talents became apparent through performances by vocalists, dancers, instrumentalists and comedians!
Many congratulations to all involved in this annual event which is enjoyed by staff, students and parents alike.