Year 8 Student Becomes Judo Champion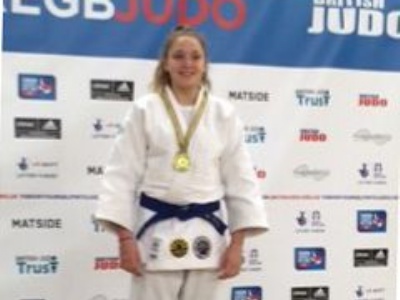 Phoenix Govey-Gray wins all her fights to become British Schools Judo Champion 2016!
On Saturday 2 April Phoenix Govey-Gray (8J) travelled to the EIS Centre in Sheffield to compete, and represent Collingwood College, in the 2016 British Schools Judo Championships.
She was faced with a group of 12 Years 8 and 9 girls from different schools around Britain who, like Phoenix, had to qualify earlier in the year to compete in this tournament.
Phoenix fought with passion, respect and sheer determination and went on to win all of her fights with Ippon (a throw that ends the contest with an automatic win) to secure the title of British Schools Judo Champion 2016!!
A very proud day for all and a well-deserved title!