Collingwood Purchases New Minibus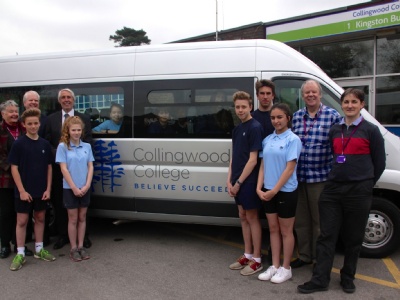 Students, staff and Governors were delighted to take delivery of a brand new minibus last week.
Generous parental donations, fundraising efforts of students and match-funding by the College has enabled us to purchase our minibus sooner than expected. The minibus will provide much needed additional transport for sports fixtures and for the educational visits that enrich our students' education.
Ms Adams - Business Manager