Celebration of Year 13 Achievements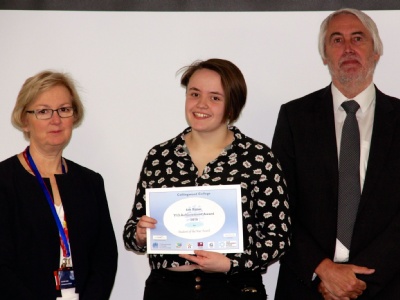 We celebrated the achievements of our Year 13 students last week in a very special seminar.
Certificates were presented by Co-Principals Mrs Griffiths and Mr Tanner and Sixth Form Year Manager Mrs Hamilton.
It was a memorable morning as we recognised and celebrated the achievements of the Class of 2016. The full list of awardees can be found on the Parent Portal (see announcement on home page) and photographs of the event will be displayed in the Sixth Form Centre and on the website.
Students were nominated by their subject teachers and Personal Tutors. Certain awards were voted for by all staff; these included the Community Award which was presented to Olivia Norris, the Enterprise Award which was received by Sinthujja Vaseekaran, the Special Achievement Award which was presented to Rhiannon May and the Believe and Succeed Awards presented to Jack Tomkins, Alice Houghton, Ellyn Sweetman and Antony Rousou.
Mrs Hamilton's special prize for outstanding student of the year went to Jenny Benson.
Collingwood staff wish all students the very best of luck in their final exams and for the future.
Miss Roberts - Sixth Form Personal Tutor / Head of Drama Department