Collingwood's Rugby Success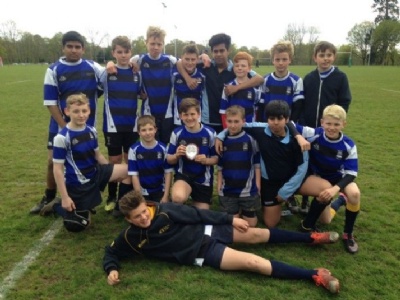 Amazing performances by Years 8 and 10 Rugby teams.
The Year 8 Rugby team sealed an excellent end to the season on Thursday (28 April) with a win in the Final of the Surrey U13 Rugby Plate held at Guildford RUFC near Godalming. Parents and spectators saw the Year 8s produce a dominant performance in their victory over Sunbury Manor in the final game of the competition.
In the first 10 minutes it seemed as though the opposition were going to fold under the unrelenting pressure as Collingwood ran in consecutive tries. However some spirited defence from the opposition and a good spell of possession made the game look more competitive. This was short lived as Collingwood's obvious superiority with the ball in hand and outstanding forward play were too much for Sunbury Manor as the game ended 47-7 and gave Collingwood the Plate title!
Year 8 Team: Sam Attard, Jay Dhaliwal, Judd Dugdale, George Inoke, Harry Johnson, Chris Lear, Josh Lovell-Smith (C), Imrule Munshi, Toby Nowell, Dan Parry, Connor Pearce, Cameron Voss, Finn Ward, Danny Watson, Luke Wiseman.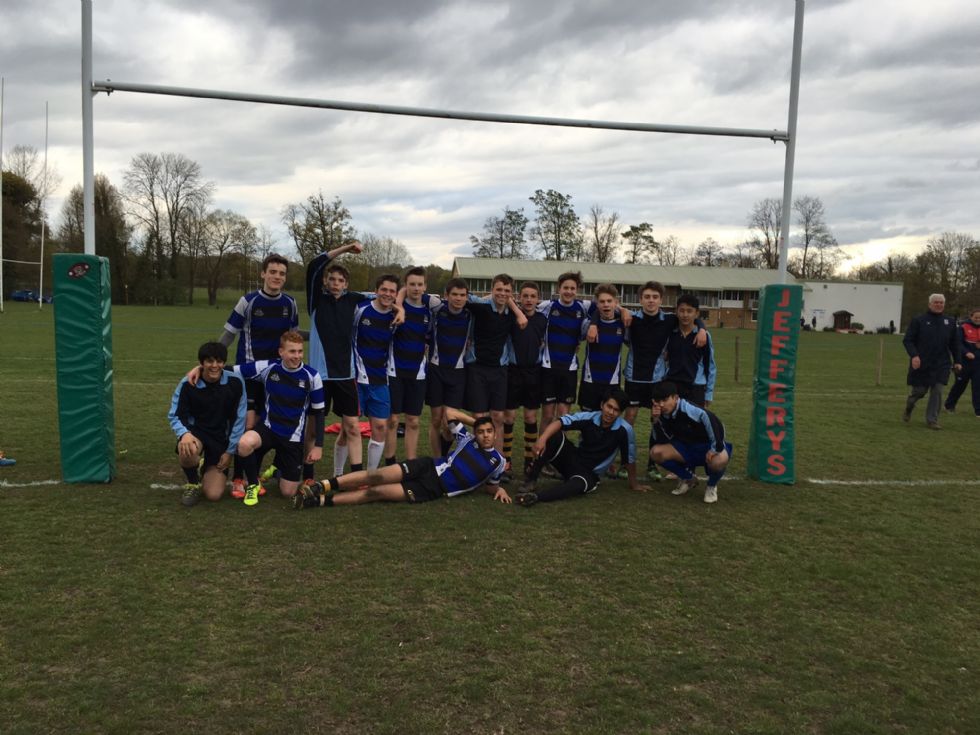 The Year 10 team were also in action last Thursday and were very unlucky to face a strong Graveny side. There were determined performances throughout the team especially in defence however Graveny proved to be too strong for the U15's meaning they had to settle for the Runners-up spot.
Year 10 Team: Nic Atkinson, Pranil Gurung, Tom Handley, Lewis Herzog, Devraj Juneja, Richard Lovell-Smith, Josh Martin-Jones, Euan Murray, Subik Rai, Cameron Reid, Matthew Rousou, Harry Sawyer, James Smith, Rohit Thapa, Jacob Wells, Alex Winfield, Josh Winton
Congratulations to the Years 8 and 10 teams who played tremendously throughout the competition.
Mr Gregory - PE Department