Co-Principals' Award Received by our Students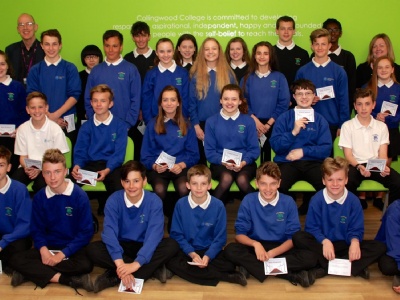 On Tuesday 24 May Collingwood hosted its half-termly 'Red Carpet' event to celebrate students' achievements.
The 'Red Carpet' was rolled out once again for a selection of students who received the Co-Principals' special award for achievements in various activities. All the students received 25 praise points for this award.
The award winners included the Year 8 football team who were crowned league and district cup champions, Phoenix Govey-Gray of Year 8 who represented Collingwood in the British Schools Judo Competition and became the champion, Alex English of Year 9 who has qualified for the Cayley Mathematical Olympiad (UKMT Maths Challenge) and many more. Please see this week's newsletter for the full list of awardees.