Success for our Debaters at Eton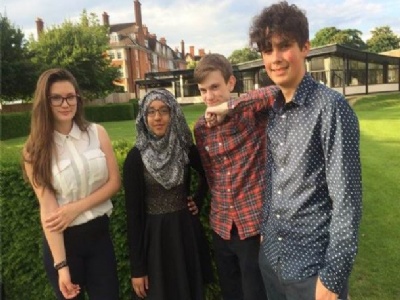 Collingwood's debaters do themselves proud at recent debating competition.
Collingwood College debaters competed on Saturday 25 June at Eton College in our third competition since January and, as ever, did themselves and the College proud.
We debated three rounds of 'short prep' (i.e. topics are not known in advance) motions – abolishing private schools/giving back the Elgin Marbles/forcing all citizens to intervene in dangerous incidents.
Teams take points for each round depending on whether they come 1st, 2nd or 3rd in their room of four schools. Collingwood College had enough points to go to the grand final but lost out on 'speaker points' (the equivalent of goal difference) and were disappointed not to compete in the final.
In the final table of results our A Team was placed well above teams from Dulwich College, Westminster School and Tiffin.
Particular praise for Jon who was ranked 12th out of 104 debaters in what is only his second ever competition – good enough to apply for an England trial next year!
Collingwood College A – Jon/Julian (Year 11)
Collingwood College B – Ivana/Khadeejah (Years 9 and 10)
Mr Baird - English Department