Collingwood Marks the 100 Year Anniversary of The Battle of the Somme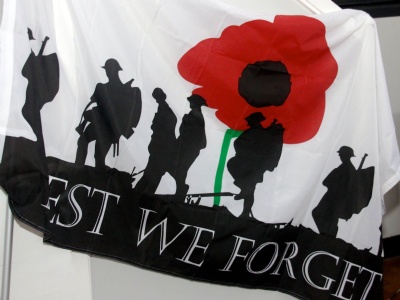 The Collingwood community remembers those who lost their lives at The Battle of the Somme 100 years ago.
Taking a Stand, by John Bailey, 2009
The final words of the poem above state 'For standing here today with me, At least they're not forgot.'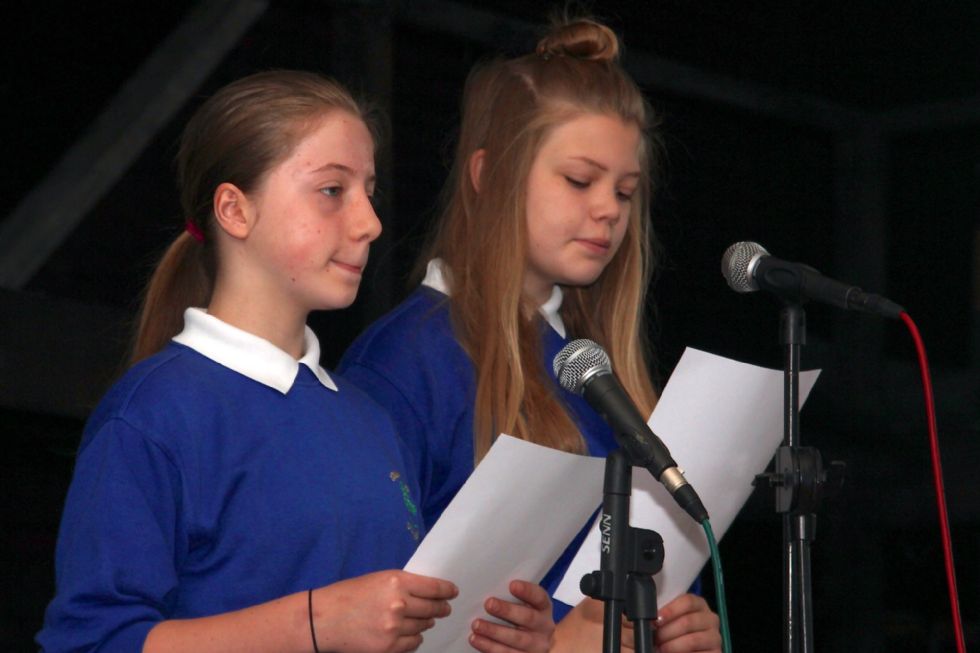 The Candlelit Commemoration of the Somme began at 7.00 am when candles were lit and visitors perused the 'Circles of the Somme', created by students, staff and governors. The circles included poems written by students, drawings and photographs, tributes to specific soldiers and many other expressions of personal reflection.
At 7.10 am the spoken and visual commemoration began with Josh (7J) reading the poem 'In Flanders Fields' by John MacRae. Summer (7J) followed this by reading the response 'We Shall Keep the Faith', written by Moina Michael. Various scripts taken from soldiers' accounts were presented, giving some indication of the tension amongst the soldiers as Zero Hour approached. Most appeared to be more scared of personal failure than for their lives.
The presentation was interspersed with further readings: 'Letter from Second Lieutenant Frank Potter', read by Lizzie (7H) and Charlotte (7H) and 'On Somme' by Ivor Gurney, read by Lucy (7H) and Isobel (7H). Daniel (7A) read his own poem and Heidi (7H) read a poem written by Becky Storer (10G).
I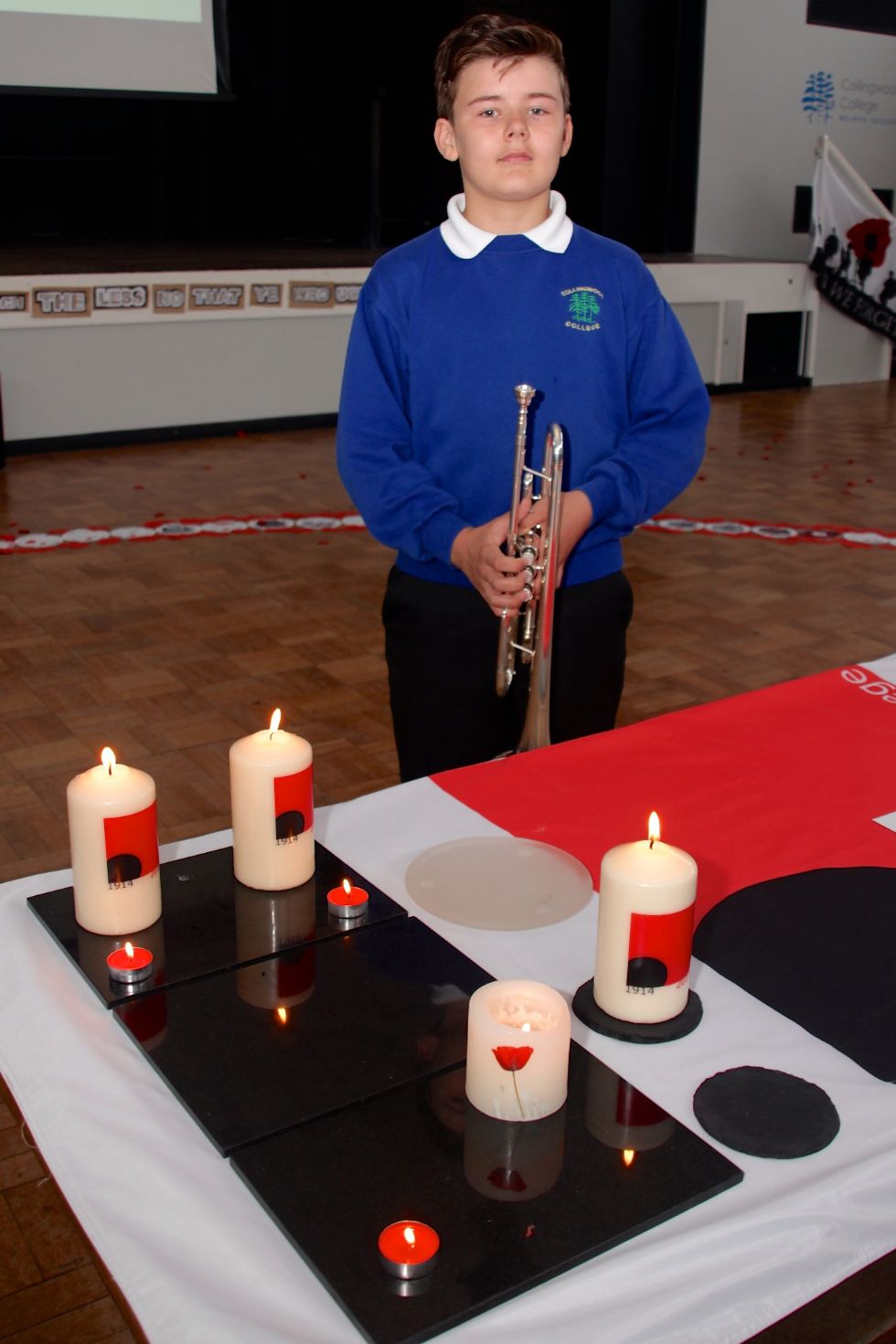 n order to coincide with the national period of two minutes' silence, a whistle was blown at 7.28 am. The silence was then broken at 7.30 am, Zero Hour, with James (7K) playing an emotional and moving Last Post. Following this, Tristan (9G) read the names of soldiers on the Camberley War Memorial who gave their lives at The Somme. During this period Ryan (10A) scattered poppy petals.
The commemoration was brought to a close with the reading of the poem 'Taking a Stand'. Returning to the lines quoted above, Collingwood ensured that those who risked everything were, indeed, 'not forgot'.
James (7K) also represented Collingwood on Saturday 2 July at the Commemoration Service held by Surrey Heath at the Camberley Memorial. James opened the 2 minute silence with The Last Post and concluded it with The Reveille to the applause of the invited dignitaries and the general public.
Miss Eaton - Senior Assistant Principal