Inspirational Business Leader, Steve Brookman, Visits Collingwood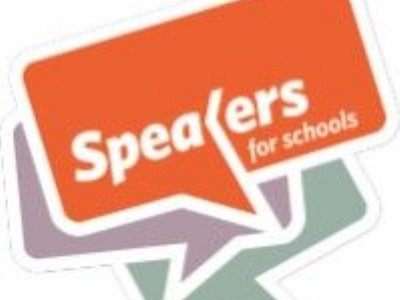 CEO Steve Brookman visits Collingwood and inspires Business students.
"Absolutely inspirational speech, made me want to achieve more."
"He was inspirational in speaking about his life."
"An insightful and informative session on how to cope with the struggles or life and business."
These are just some of the comments after renowned business CEO Steve Brookman visited the College on Monday 12 September to speak to our Business students and share the secrets of his successful career.
Steve is a vastly experienced CEO, MD, Interim Executive, Executive Coach & Mentor and Corporate Trainer, with a track record of leading companies to successfully implement International Business Improvement & Growth, Transformation, Strategic Development and Organic growth programmes around the World. Steve has operated as a Main Board Director and Senior Executive for companies in the UK, Europe, USA, Latin America & Caribbean, S.E. Asia, and Africa. Often referred to as a 'trouble shooter' much like ICI Chairman Sir John Harvey Jones, Steve has gone into many companies 'at the top' and turned the fortunes of these companies around in his work as interim an CEO/MD.
Students listened intently while Steve spoke about his humble beginnings growing up in social housing in Bristol. After a long spell in the armed forces Steve didn't find business success until the age of 30 when he set himself a high goal to be on a board of Directors within 5 years…which he achieved!
Steve inspired students, giving them the keys to his success, focusing on what he was good at and trying to steer clear of anything where he knew he wouldn't excel. All the students were motivated to hear of his success and it was motivating to hear someone from such humble beginnings say that 'anything is possible' and the only barrier to success is 'the person looking back at you in the mirror'.
Some of Steve's successes have included Interim CEO of Nigerian Telecommunications Ltd, Vice President, of BT (Latin America and Caribbean region), Senior Vice President of Interoute, Director of International Business Development at IBM and Managing Director of Dun & Bradstreet. He has spoken at the United Nations in Vienna, at major EU conferences in Rome and Brussels.
We were honoured to host Steve at Collingwood and both his career accolades and his secrets to success were inspiring for our students to hear, most of whom were in their first or second lesson of their new Business Studies courses. The best endorsements came from the students themselves:
"Steve Brookman was inspiring and encouraged us to carry out our studies in Business." Rachael Theobald
"He has achieved a lot in his life. He chose to do what he is good at. He has earned a lot of money, whilst helping businesses sort out their difficulties. He has visited over 100 countries and worked with some famous people. This helped to inspire us to learn business and about how to succeed in life." Atiya Shaik
"I found Steve Brookman inspirational as he was very proud of his achievements. It made me want to try my hardest in Business." Eliza Pichardo
Collingwood has an Applied Learning specialism and as such we try to make learning as relevant to 'real life situations' through contacts like this. It was a great opportunity for students to learn some top business tips! If any parents would like to get involved in any of our lessons, or could contribute from their working lives to our courses we'd love to hear from you. Please contact Mr McKay, Head of Vocational Education.
Mr McKay - Head of Vocational Education