Student Success Celebrated at Special Evening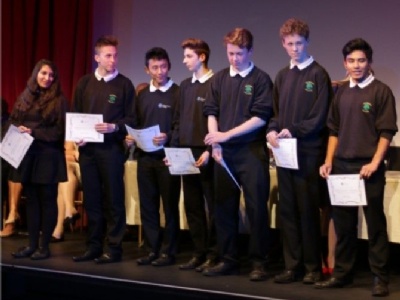 The College celebrated student success in its broadest sense last Tuesday 11 October at Camberley Theatre.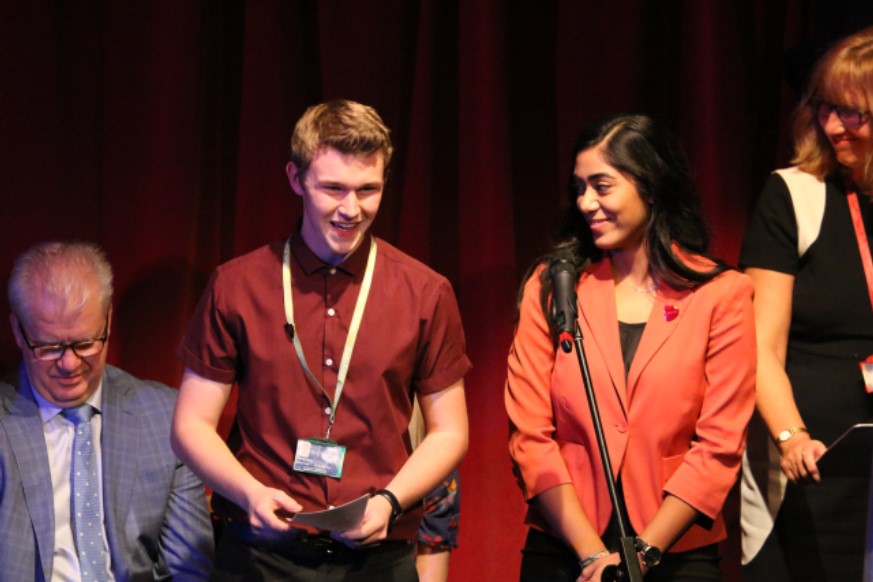 Students were recognised for outstanding sporting achievements, their leadership skills, academic excellence and making outstanding progress in their learning. Students with at least two years of consecutive 100% attendance were also acknowledged, some students had not missed a single morning or afternoon session in all of their time at Collingwood - a fabulous achievement. Students who had made an outstanding contribution to the life of the College, as well as those showing great fortitude and resilience in overcoming difficulties were also celebrated.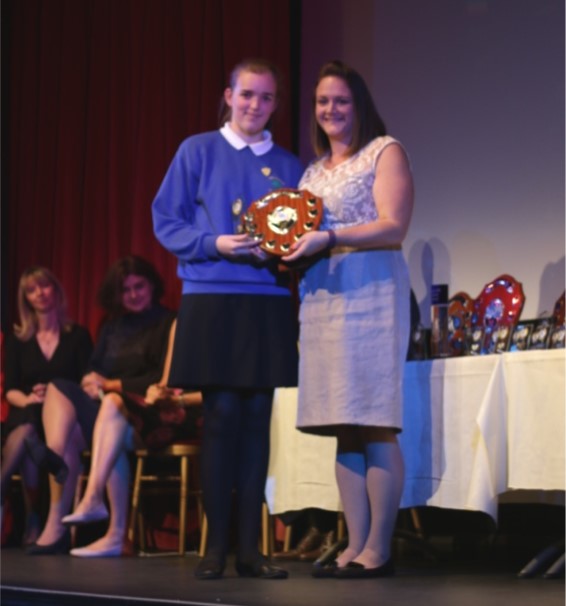 Our Head Girl, Sarina, and Head Boy, Daniel, opened the evening for us with a welcoming address, and we were very pleased that Mr Winterton, the Mayor of Surrey Heath, and his consort, Mrs Winterton, the Mayoress, were able to join us. The awards were interspersed with some great student reports which covered many of the exciting events from 2015-16.
We are very proud of all of our students' success and we were delighted to be able to celebrate this formally and publicly. Jake Burton, Marcie Cobley and Lucy Hooper(photography students) did a super job for us taking photographs of speakers and award winners. These will be available to view on our website in the coming weeks (www.collingwoodcollege.com ).
Miss Crocker - Vice Principal