Valiant Effort from our Year 10 Boys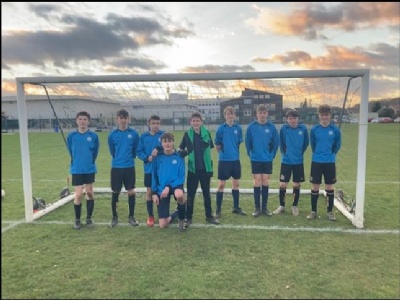 It was a pleasure once again to take the Year 10 boys football team to the recent district boys 7-a-side tournament at St John the Baptist School in Woking.
They did not quite do enough to win their pool, but Max Clark, Jack Brown, Jack Mallon, Leiland Curtis, Marcel Balicki, Jacob Loveday, Harrison Taylor, Rhys Evans and Jake Gill played very well in a difficult, high tempo grass tournament.
It was great to see the boys again ahead of the second half of the football season that kicks off with training on Friday 25 February at the Sports Hall.
All are welcome regardless of ability. The more the better. Bring your own choice of football kit, football boots and Astro turfs because we might mix it up with some 5-a-side competitions as well.
Mr Beer - Head of PE Department / Year 10 Football Manager