Under 13 Boys Cricketers Victorious Over Tomlinscote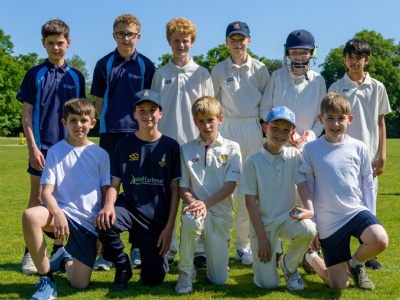 On Tuesday 17 May Collingwood's Under 13 cricketers played Tomlinscote School.
It was a great game in the sunshine with a mix of club/new players. Both teams played in great spirits and Collingwood was victorious. The score was Collingwood 238 runs for 4 wickets, Tomlinscote 223 runs for 7 wickets.
Players: Oliver Draper, Joshua Grant, Jake Grove, Daniel Hughes, Cavan Millham, Henry Robson, Jay Stevens, John Summers, Josh Cormier, Veer Shah, Monty Mann
Well done boys!!
Mr Chauhan - Senior Assistant Principal