Basketball Boys Do College Proud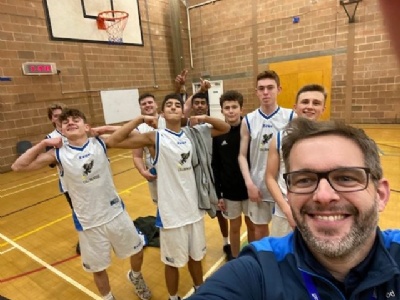 On Friday 6 January our Year 11 Basketball team put in a valiant effort!
I am sure you can tell by the smile on my face that despite it being late on a Friday night, these Year 11 Boys did Collingwood College proud.
The team lost 35:70 but between them produced some incredible highlights in a game that had two PE teachers from different schools smiling from ear to ear. What a great bunch of lads!
Oli Ferrone (3), Sam Wragg (21), Jack Mallon, Harry Ludkin, Freddie Paul (1), Nesdon Rebello, Max Clark (2), Braden Dore (2), Jamie Bundock (6).
Training Fridays after school. More fixtures to follow.
Mr Beer - Head of PE Department / Year 11 Boys Basketball