Year 7 Basketball Team Credit to Collingwood!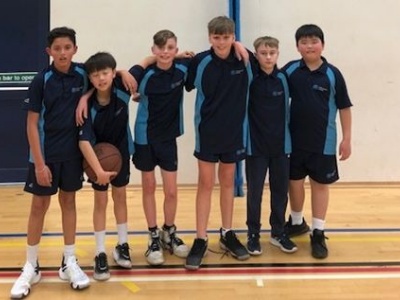 On Tuesday 31 January our Year 7 boys' basketball team travelled to St John the Baptist School, knowing that a tough evening lay ahead.
On court straight after arriving, our match against Woking High proved difficult, but the lads showed great spirit and kept going.
Subsequent games against SJB, Salesian and Winston Churchill saw us improve in each, in very close encounters.
The boys were a credit to themselves and the College. They worked tirelessly and with a great attitude.
Squad: Bhagat Sandhu, Jayden Chan, Toby Gilchrist, Harry Lincoln, Joseph Denford, Omar Tsia
Mr San Emeterio - KS4 Progress Leader/PE Department