BBC Young Reporter 2019
Students from this school made the news for real on Wednesday 6 March 2019 as they took part in BBC Young Reporter 2019.
BBC Young Reporter gives 11-16 year-old students in the UK the chance to make their own news reports for a real audience.
Using lesson plans and materials, and with support from BBC staff and partners, teachers help students develop their journalistic skills to become School Reporters.
S
tudents created news reports which have been uploaded here on our school website and have also been uploaded to the BBC website.
Over the course of the last seven years, Young Reporter has worked with thousands of schools to tell the stories that matter to young people - and this year is no exception.
The Problem of Pollution - An Easy Fix?
P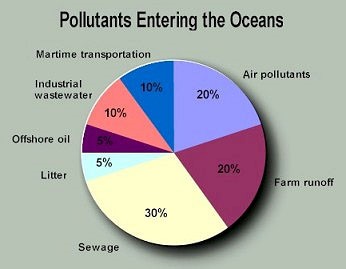 lease find to the right the different types of pollution found in the water:
Pollution - especially in the water- is taking a massive toll on human life and could get even worse if we don't put a stop to it.
Lack of safe or clean drinking water has led to around 5 million deaths in both developed and undeveloped countries.
"I think that it's a big problem. I recycle and consume as little as possible but, like I said, it's a massive problem and there isn't an easy fix." said Miss Clark after being asked, "What's your opinion on pollution?"
Sea animals have also gained serious illnesses like cancer from the high amounts of human waste in the sea.
Worldwide water pollution levels: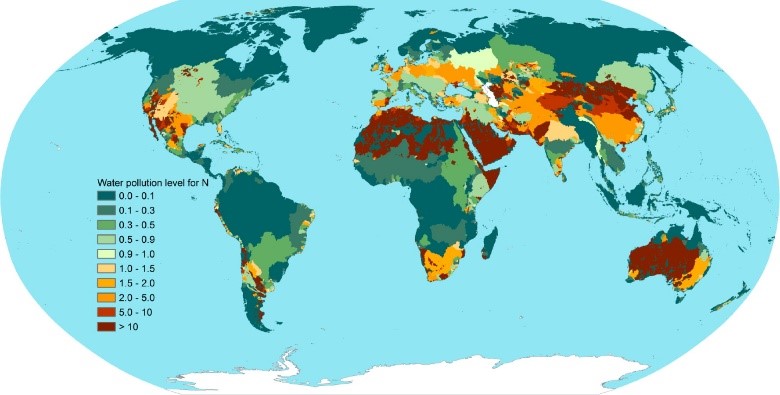 Waste Sharks - The Possible Solution?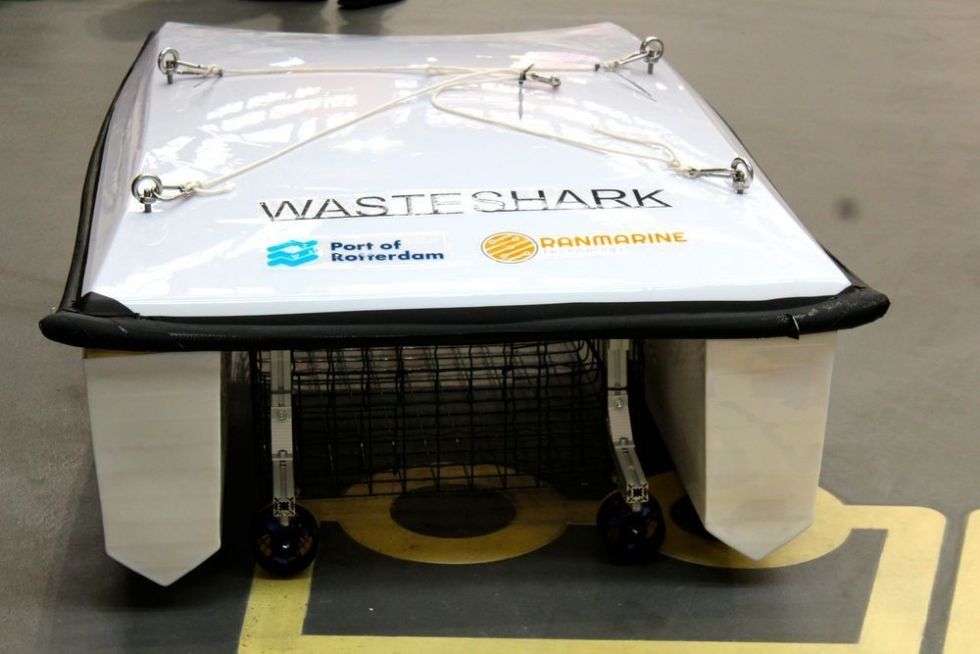 Waste sharks are an autonomous marine robot that can be released into the sea to swallow up to 60 kg of waste on one trip. The point of this robot is to help to cleanse the seas of pollution.
Its first test was done in a harbour in Devon in an attempt to clear it of plastic waste. It has already been used in five different countries and has made a significant difference to the amount of pollution in the water there.
The waste sharks were created by a company called RanMarine and are currently up for purchase.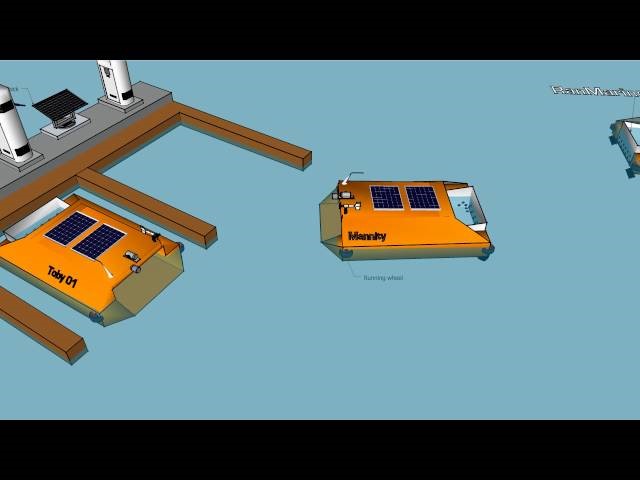 After being questioned about the waste sharks Miss Macintosh - a science expert - replied, "It is a fantastic idea but maybe a bit too small considering how much plastic is in the sea. Also a lot of plastics are under water so although there is some being collected along the top of the water, there is much more underneath."
Mrs Cumberbatch also told us that she thought that the waste sharks were "a good idea because we need to sort out the oceans."

Plastic and Pollution
The Issue of Bullying
Bullying is something many people can say they have experienced. It can cause lasting impacts and affect many aspects of a person's life. Whilst many people think that bullying is something that has been left in the past, it is still very prominent in schools all over the country. This article and our awareness video is aiming to spread recognition of modern physical, verbal and cyber bullying.
In the year of 2018, one in six children in the education system have reported being bullied. This statistic displays how serious the issue of bullying still is, and how present it is in our current education system. Whilst verbal bullying, the use of language to gain power over peers, is the most common method of bullying, 60% of those reporting bullying are victims of physical bullying, which entails bodily acts to exert power. These types of bullying can often be mistaken for 'friendly banter'. This normalisation of demeaning behaviour portrays how many people believe bullying to be improving, when it is just being regularised which is very worrying. If this continues, many people will bear the impacts and effects of bullying while believing this is how they should feel – depressed, alienated and lonely.
Cyber bullying, using electronic communication to bully someone, has also become very significant in our digital age. Over 80% of teenagers use a mobile phone regularly, making it a popular medium for cyber bullying. Around half of young people have reported experiencing some kind of cyber bullying, with 14% being targeted regularly. With the rise of social media, cyber bullying is a common occurrence and is hard to avoid. The perpetrators can easily become anonymous with their bullying, making it much harder to find the person responsible, adding to the popularity of cyber bullying. 21% of social media users say they check their accounts regularly to ensure no one is bullying them via a social media account. The victims of cyber bullying have said that this type of bullying affects their social lives greatly, with 23% of victims saying it has led to self-harming behaviours and suicidal thoughts. This suggests the gravity of the issue, as it is affecting children's lives and their future.
Bullying can cause many negative effects of the victim. These can include social isolation, school avoidance, sleep deprivation, depression and many others. Bullying can also impact a victim's future, changing their aims and goals, self-esteem and even result in self-harm and suicide in serious cases. Because of this, bullying must be considered a significant issue. To combat bullying, schools can spread awareness, teach positive communication skills, introduce an established system to report bullying and offer support for victims. These actions are a small step towards ending bullying for good.
Ellie 10F
The Truth about Social Media
A lot of people have struggled with social media in the past, present and inevitably the future but sometimes we don't know how to deal with it. We have been lucky enough to get the inside scoop on how people have dealt with cyber bullying, what their thoughts on social media are and whether they think that the age rating is correct. Keep reading to find out more!
Firstly, we got to talk to some students from the local school about their thoughts and feelings about social media:
'How do you feel about the age restrictions for social networks such as Snapchat, Instagram, Twitter and Facebook? Do you agree with them?'
'I think that age restrictions do help with a young adult's safety and as long as they are responsible and sensible, they will be fine. For younger people using these platforms, they may be attacked by older viewers and judged for a certain post which makes them an easier target, so I think it would be best for the age ratings to stay at 12/13+.'
'What about cyber bullying? Have you ever been targeted and how would you suggest that people who have been targeted deal with it?'
'I have actually never been targeted but I definitely know people that have, and my advice would be that a good way to stop cyber bullying is for children to be well educated on the subject and to know the different types. For example, posts that directly attack other people, should be reported. People who make nasty comments on regular posts should be blocked and reported mainly to keep you safe. Students should be reassured that they can talk to responsible adults like teachers and parents when they are being cyber bullied.'
'And lastly, what are your thoughts in general on social media?'
'Social media is a good way to express yourself and obviously socialise but can understandably be used as a tool to abuse other people.'
Hopefully that has helped you understand more about social media and what to do when you are in trouble. Here are the top 3 tips from that interview:
Whenever you feel that you are being bullied online, tell a responsible adult and then report and block them.
Stick to the safety guidelines of how old you should be to get a certain social media app.
If you are safe and responsible online then you can have fun!
Lila 7D
Cyber Bullying and the Dangers of Social Media