Further Education
Fu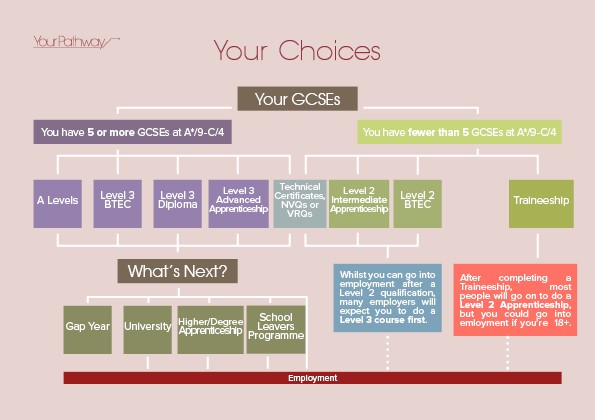 rther education includes any study after secondary education (16) that's not part of higher education (degree).
Sixth form colleges generally offer Level 2 and Level 3 courses including A levels and vocational.
FE colleges offer a wider range from basic English and maths, Level 1 programmes to Higher National Diplomas (HNDs). Most do also offer A-levels and vocational course.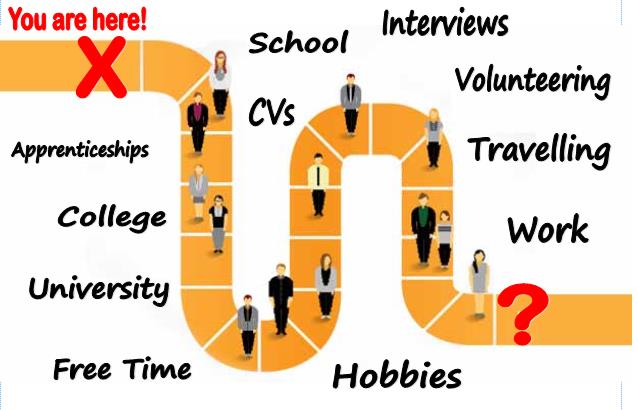 Since 2013, the Raising of the Participation Age law has stated that young people must be in some form of 'education or training' until they are 18.
This can include: Full-Time Study, Apprenticeships, Traineeships or Part-Time Study with Employment or Volunteering. Click on the image to find out your Post-16 options and explore how it all works.
Local Further Education Colleges
Further Reading
Click on the images for further reading on your Post-16 options.