Key Stage 5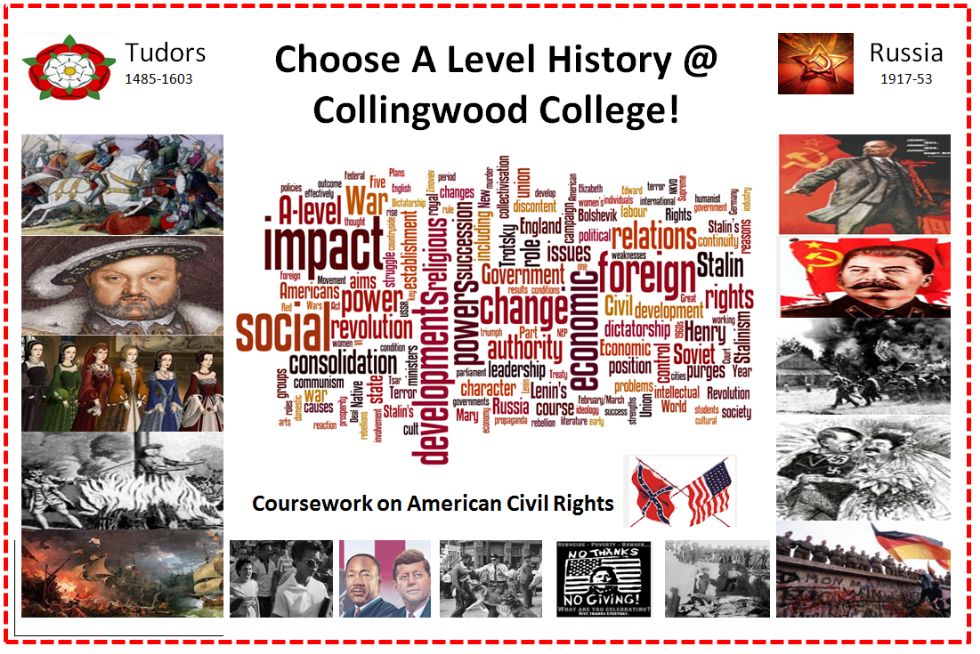 Collingwood has a team of skilled practitioners with the ideal qualities to effectively teach History at the intellectually demanding A Level standard, all boasting excellent academic backgrounds.
Mr C Magness (Head of Social Science) and Miss L Evans (History Specialist).
Course Offered - A Level Qualification
| | | | |
| --- | --- | --- | --- |
| Unit | What is Taught? | How are you Assessed | Course Weighting |
| Breadth Study | The Tudors: 1485-1603 | 150 minutes exam, 3 questions | 40% of A Level |
| Depth study | Russia in Revolution: 1917-53 | 150 minutes exam, 3 questions | 40% of A Level |
| Coursework | American Civil Rights | 3500 word essay | 20% of A Level |
What Do We Learn About?
Let's face it, History is EXCITING; politics, passion, betrayal, murder, violence, affairs, scandals revenge and so on! It also makes you realise how our leaders today repeat the mistakes of the past and sometimes even learn from them.
Tudors Unit - Year 12:

Tudors Unit - Year 13: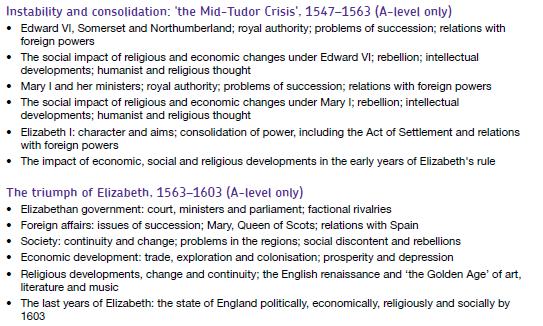 Russia Unit - Year 12: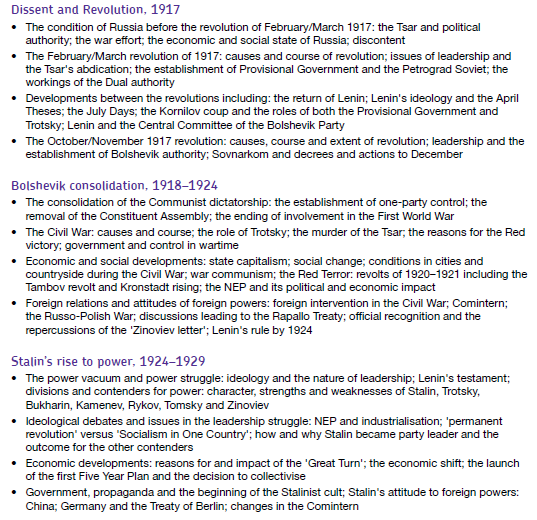 Russia Unit - Year 13: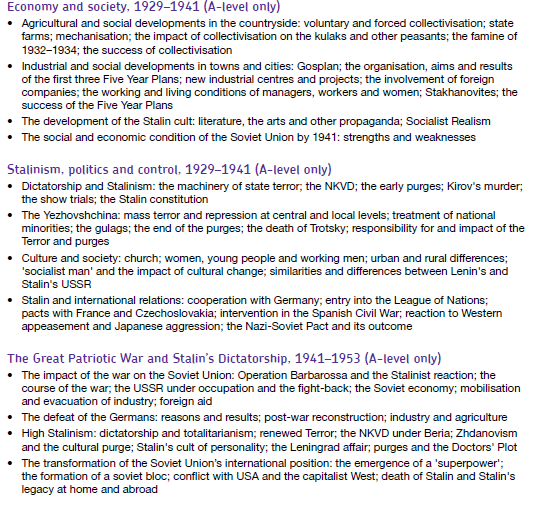 Coursework Unit - Year 13:
There will be a programme of study based on the progression of American civil rights in the context of African Americans and Native Americans. You will then choose your own more focussed area of study that is of interest to you, drawing from:
The legacy of slavery in the USA
Cultural and economic 'genocide' of Native Americans
Attempts to achieve equality for minority groups in American following the abolition of slavery and settlement of whites
Flashpoint events in the 20th century
Social, economic and political position of minority groups today.
Is it for me?
If you enjoy matters of debate, and have a love of politics then you will love this course. Similarly, if you are a 'people person' and enjoy finding out about the experiences of people in the past, then the course has plenty to offer you.
If you enjoy to learn in a way whereby the teachers encourage you to think, debate and contribute to lively class discussions, rather than sitting in a chair just making notes, then you will enjoy the lessons.
Career Opportunities and Curriculum Links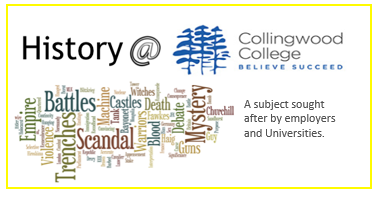 History has a broad spectrum of skills which enables students to be able to choose from a wide career path. History is extremely helpful for those wanting to study Law and is a widely respected subject by employers and Universities alike, especially for those wanting to apply for a competitive course – good universities love students who have studied History at A Level! It is extremely helpful for those wanting to study English, Law, Politics, or History at further education.
For more information contact:
Mr C Magness – Head of Social Science (History, Citizenship and Law)
c.magness@collingwood.surrey.sch.uk
Miss L Evans – Assistant Head of History