Teacher Information
Collingwood has a central programme of careers organised by the College'shool's Careers Lead and SLT careers link. These include whole Year Group activities through to bespoke workshops and 1-2-1 support. From Year 7 assemblies and tutor activities, Careers Information, Education Advice and Guidance (CIEAG) is a golden thread that runs across the curriculum and in adherence to the Gatsby 8 Benchmarks.
Use the All Staff Team notebook for CPD and the All Students Careers and IAG One Note for all information and advice for students. Contact Mrs Emma Clelland (Careers Lead) if you have any questions or ideas on how we can further develop the Careers offer.​​​
We regularly review our Careers advice and guidance in order for us to improve our careers programme. We would be grateful if you could take a few minutes to let us know what you think of the current provision.
Please click here to complete a feedback survey.
Use the links below if you want to do more research on CIEAG.
Access this pack to review information on T Levels - a new employer-designed, technical alternative to A Levels comprising 80% classroom study and 20% on a meaningful industry placement. The pack is for teachers and careers staff, equipping you with the information needed to understand the new courses and be able to engage with parents and students about T Levels.
Please click here to view a presentation on the Benchmark 4 Gatsby.
Follow this link to view the February Staff and Governors Briefing.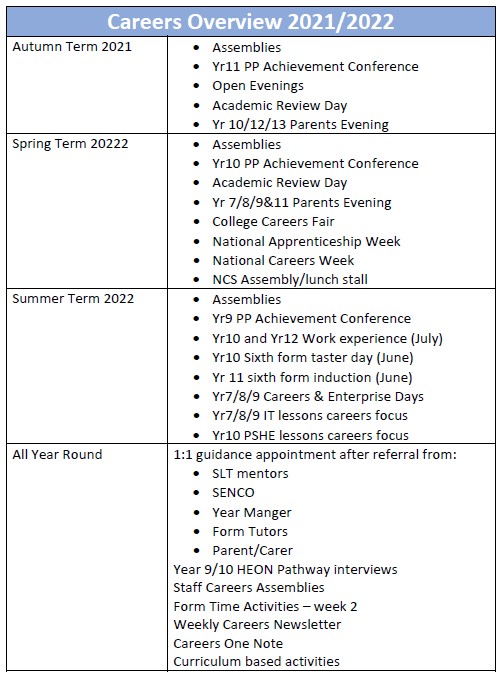 If you would like to take part in any of these above activities/events or have information for the newsletter, please contact Mrs Clelland.